LEE COUNTY - The Lee County Narcotics Task Force reports the arrest of a Keokuk man on felony drug charges.
On 3/14/2023, Scott Lane Staley, 45, of Keokuk, Iowa, was arrested in the 2400 block of Hilton Road. Staley was charged with Conspiracy to Possess More than 5 Grams of Methamphetamine with the Intent to Deliver – Class B Felony; Drug Tax Stamp Violation – Class D Felony; Maintaining a Drug House – Aggravated Misdemeanor; Possession of Drug Paraphernalia – Simple Misdemeanor.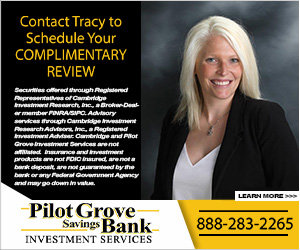 The arrest of Staley stems from a long-term investigation into allegations that he was involved in the large-scale trafficking of methamphetamine in the Lee County area. The investigation led to a search warrant that was executed by Lee County Narcotics Task Force that revealed approximately 142 grams of methamphetamine.
The Southeast Iowa Narcotics Task Force, Iowa Division of Narcotics Enforcement, Lee County Sheriff's Office, Keokuk Police Department, Fort Madison Police Department, Henry County Sheriff's Office, Iowa State Patrol, and the Lee County Attorney's Office assisted the Lee County Narcotics Task Force in this investigation.
The defendant is presumed innocent until and unless proven guilty. The Lee County Narcotics Task Force is funded in part by the U.S. Department of Justice and the funds administered by the Iowa Governor's Office of Drug Control Policy.