Is it something with aging that makes your eyes feel like an evil mini Bob Villa snuck in and scoured your eyes with 20-grade sandpaper while you were in REM mode?
I've always just thought it meant either you didn't sleep very well, or you did.
The whole sleep dynamic is fleeting and quickly ignored when the day starts rolling… for most.
I've been tired for four years straight. I was NEVER that way before. I could sleep anywhere.
I was at one of Kelsey's speech events, I think in, like, Farmington or somewhere, and they had these old wooden desks with that hard writing table hooked to the chair, you know what I mean.
Lee and I were in a hallway waiting for our daughter's performance. I sat in one of those just because it was the only place to park, leaned my head to the side on a wall…and fell asleep right there.
I still can do that, but it never seems to be as refreshing of a sequence as it used to be.
Our daughter Taylor flew in from New York City for her regular summer squat and raid. I call it that because the big city can be tough, so when she comes home for a week, she squats and raids the pantry. I wouldn't have it any other way… and she knows it. We'll spend $400 at the grocery store before you read this.
Her flight was delayed about two hours total and we left St. Louis Lambert at about 10:30 pm to head home. I drove to Hannibal, but Bob Villa (is it apropos to call him, "the sandman" at this point?) went to work on my eyes.
In a courtroom, they'd call this foundation, so I've laid foundation that I can fall asleep just about anywhere, including the driver's seat. When I'm with people at night they watch me and if I start shifting a lot and fidgeting, I'm getting sleepy.
She asked a couple times if I was alright and I deferred. But at Hannibal, I couldn't do it anymore so we switched.
She did a great job for someone who rarely gets to drive, until we got to Canton when the thunderstorms creeped in. I was just "resting my eyes" but she handled a deluge of rainfall and some really wicked blue…then white…then RED… lightning all around our truck. Got us home great and, in the 10 seconds it took us to get from the truck to the house, we were soaked.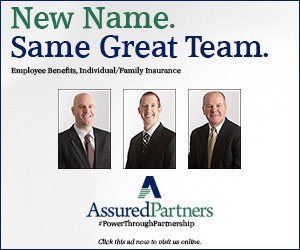 At 1:30 a.m. she headed straight for the kitchen. I made her some chicken soup and a small sliced chicken sandwich, mustard only. A hero's reward.
The cupboard's a little bare because, welp…I don't give food much thought until I do. A friend of mine is always messaging me what she's eating. It always makes me jealous and that's when I think about my pantry.
So now Taylor will sleep 10 hours a day for a week and I'll nap in two hour increments for about six hours a night.
Doctors say sleep is the recharge for everything. And uninterrupted sleep is better than incremental sleep. But if you can't get one, you take the other. I'll sleep in a straight back chair, a lounger, a sofa, wherever I'm at when it hits me. If you put a blanket over my shoulders, I'm done.
It's when I get into bed that the process seems to stop. I've been tested for sleep apnea and they "SAID" I didn't have it. They "SAID" I slept that night. But I don't know how anyone sleeps wired up like some kind of Chuckie-cyborg and laying on what could generously be called a slab with a pad in a big room with everyone waiting for you to fall asleep.
"Just go about your normal routines before you go to sleep," they said. "Just get as comfortable as you can and relax," they said.
I had enough wires on me to live stream the West Wing series. Talk about pressure.
They said I did, but I did NOT sleep that night. I didn't show any signs of apnea and they sent me home.
Maybe I should've been tested for narcolepsy. Maybe the nurses should've got in my car at night with a notebook and one of those monocle things and stared at me for a couple hours on a rural highway with some mundane radio programs on in the background.
All I know, all I know for sure, is that I'm really bad at the whole sleep complex. It escapes me most of the time and I'm a little mad about that. I could get serious about solving the issue, like using Headspace, or doing that whole blackout thing, but the darkness is not my friend anymore. We fight…a lot.
So I'll deal with the intermittent sleep pattern and get a little more mature with it. I'll take the high road to the Sandman and focus on the midnight to 7 a.m. thing.
But if it doesn't work, if you see me doing the headbob thing while I'm in the chair covering your meeting, don't giggle at me when I wake up – But That's Beside the Point.
Chuck Vandenberg is editor and co-owner of Pen City Current and can be reached at Charles.V@PenCityCurrent.com.