There's a Bee in my brother's house.
It's a big Bee.
About 6'3 and 190 lbs., this Bee came to stay with my brother's family in June as a favor to friends of ours from Waukee.
He's actually a McGee Bee.
And he plays for the Burlington Bees.
The prospect wood bat league has been growing a bit in popularity this year. Actually, I think baseball in general has prospered a bit with the new rules that speed up the game.
Times between pitches, times to throw over to first, eliminating some heavy shifting and other rules have brought games down about 40 minutes on average.
I'm enjoying baseball again, too.
I've gone to two Bees games this year, but have yet to see the McGee Bee pitch. He's a closer at Minnesota State, but in an effort to stretch his muscles and mental game, they moved him to a starting role this summer in Burlington.
Our conversations touch upon the experience of traveling baseball and playing at a level comparable to college, but a bit more provincial.
He's enjoying the time in West Burlington, I think. He always seems to have a smile on his face and is fitting in nicely with some kids that don't always fit nicely, if you know what I mean.
I think John enjoys having another kid in the house, and some free-Bee baseball. As a host family, they get into the games for free. We go on Thirsty Thursday. I'm always thirsty on Thursday it seems.
Chad Ward, of Lee County Bank fame, bought one of the McGee Bee's jerseys in a charity auction and walked over and gave it to me for the family.
I think I'll keep it. For when he's playing for the Reds.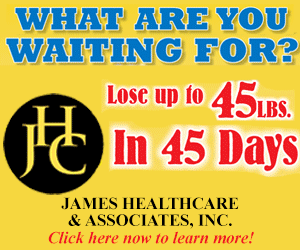 That's right, I said the Reds dammit.
They're 10 games over .500 and two games in front of the NL Central as of this posting.
I have Sirius XM in the Pen City Current truckmobile and I occasionally catch the game. I'm back to posting Vott-OOOOHHH on social media when he earns his ridiculously high salary with a couple hits in a game, or a walk-off.
But we got more. Elly De La Cruz could be the real thing. This kid's built like an NFL safety and is self-proclaiming himself to be the fastest man in baseball. He could be. But he hits for power despite the little motion sensor he keeps on the knob of his bat. WTH?
His bat was ruled ineligible in one at bat, but then ruled eligible in the same game. Just get up there and make contact. You don't need all those sabermetrics. Pete Rose never did and punched 4,200-plus baseballs for hits in his career. Be compact and watch the ball all the way in. Don't swing for fences, swing for grass.
The McGee Bee hasn't seen a lot of strikeouts, but his body is built for short appearances and challenging hitters. This starting thing is a whole different ballgame.
We talk a lot about baseball. His father is Canadian and his mother is a native of West Burlington. We tweak the dad about Canada and why Trudeau is letting fires burn. We tweak mom about why dad is from Canada where they let fires burn.
We like to get the McGee Bee out to play golf. This kid is a naturally athletic kid who gets profanity-laced tirades from me when he outdrives me with his 3-iron. He used a wedge on Sheaffer's No. 5 and stuck it pin-high just off to the right.
I told him he should make baseball his hobby and turn golf into the career. One year with a Jacob Goldstick and this kid could do something.
Mom said no because she could never be a golf mom. "It's too boring!"
Whatever. That's 'cuz she's never seen a 12-foot putt to win $5 million.
For now, it's baseball. It's watching the Cards suck and the Cubs chase. I may have to make a road trip this year to Cincy, but last time I got pretty torked off at the seats they sold mom and me. That won't happen again.
And if you're a true baseball fan, these kids in Burlington are having a lot of fun and playing some good baseball honing their skills for the upcoming college season, and hoping on hope for something a bit more special.
In the meantime, we'll spend time with the McGee Bee this summer and try to keep up with him on the golf course. Hey - drive for show, putt for dough – But that's Beside the Point.
Chuck Vandenberg is editor and co-owner of Pen City Current. He can be reached at Charles.V@PenCityCurrent.com.