I've been thinking about fruits a lot lately. I don't know why. I guess its something 54-year-olds do when they're not doing sprints with their rehabbed sciatic.
But I was at Aldi's the other day and was looking through the fruit. I grabbed some nanners, but I thought they were just a bit green so I put 'em back. Then went around the corner and there were some yellow ones. Nanners in two aisles? What is this nonsense.
I grabbed some grapes because I love grapes. My wife got me hooked on them so there's always a bowl of rinsed green grapes in the fridge. Maybe Vandenbergs were royalty at one point and had rinsed grapes devined in golden bowls.
If that's the case, the fruit did fall far from the tree.
Fruit is juicy and sweet and makes me feel better than the chocolate cookies with Reeses Pieces that I also grabbed. They put those damn things right at the checkout so you impulse buy. I think that's crap... but the cookies were really good.
But I get a bit bored with my grapes and nanners and when I had a moment, I looked up some weird fruit.
Ever heard of a caremule? That's not me trying gummies for the first time and trying to spell caramel. It's a caremule. It's a blue strawberry. Actually it's not a blue strawberry. It's a scam to get you to buy crazy seeds. So don't buy blue strawberries.
But a meyer lemon is real. Somebody mated a lemon and a mandarin orange. I bet it was the Chinese. It WAS the Chinese. A U.S. Ag employee named Frank Meyer saw the plant on a visit to Shanghai and got to name the fruit. What?
Well I want a melon. The ChuckMelon. I would ask for a berry but there's already a Chuck Berry. So the ChuckMelon would be purple, fleshy, and sweet... - few seeds and really good if you poke a hole in it and pour a bottle of Jameson Black Barrel in it.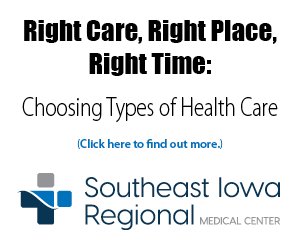 Ever cook with a dragonfruit? You can't. It's just too beautiful. You slice it open and fall in love. Awwww...!
I love strawberries and blueberries, but aronia berries are so tart they make every hole pucker. Supposed to be good for you. Yeah - because your mouth inverts in your face after you eat it. So nothing else goes in for several hours.
Ever heard of a durian? Google it. And don't get within 50 feet of them. Buddha's Hand....looks like an pumpkin octopus. Bet it tastes like it, too.
One of the most intriguing is the miracle fruit. It looks like a radish and a cherry tomato had a baby. And if that's not worth the effort, this fruit makes sour things taste sweet. So...eat the miracle fruit and then the aronia goes down a bit better.
The Noni Fruit. Its common name is mengkudu. The common name is mengkudu?!...somebody got that backwards.
Breadfruit. Haaaa-haaaaa... Aaahaahaaaaa.
Phsysalis. It resembles a tomato and is cute and orange. And if you cut it open a butterfly emerges.
You know what... just give me some strawberries and rhubarb and put it all in a pie crust with sugar, some zest from the damnable Frank Meyer lemons, a little orange liquer, cover with more crust, baste it with an eggwash, and sprinkle it with Sugar In The Raw.
That's a brand, don't ever bake naked - but that's Beside The Point.
Chuck Vandenberg is editor and co-owner of Pen City Current and can be reached at charles.v@pencitycurrent.com.