HANCOCK COUNTY - Sheriff Travis Duffy reports that on Thursday December 1, 2022 at approximately 7:39 AM the Hancock County 911 Center received a report of a motor vehicle crash on County Road 1600 East at County Road 1200 North.
Deputies responded to the scene and discovered that a 2006 Dodge Ram left the roadway and entered a ditch at the above listed intersection.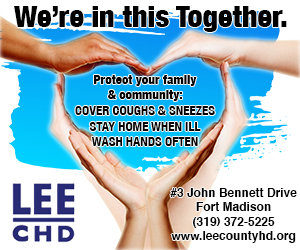 Two juvenile occupants were treated on scene. One of the juvenile occupants was air lifted via Air Evac.
The crash remains under investigation. Deputies were assisted by the Carthage Police Department, Carthage Fire Department, Hancock County EMS, and Air Evac.
No further updates are available at this time as to the condition of the juvenile occupants.