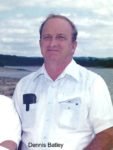 Dennis Owen Batley, 71, of Keokuk, IA died Wednesday, December 22, 2021 at his home.
He was born January 26, 1950 in Keokuk, IA the son of Gerald Owen and Shirley Katherine Hendricks Batley.  Dennis graduated from Cardinal Stritch High School with the class of 1968.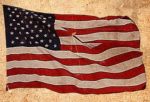 He was a veteran of the United States Navy and proudly served his country during the Vietnam Conflict.
On January 17th, 1981 Dennis was united in marriage to Shirley Bryant.  She preceded him in death on December 22, 2020.
Dennis had been employed by Midwest Carbide for forty-two years, until his retirement in 2012.
He was a member of the American Legion Post #41, former member of the Moose Club in Keokuk and was of the Catholic faith.
He enjoyed traveling with his wife, Shirley to Branson, Nashville and all over the United States.  Dennis loved drinking coffee with friends while visiting at the Hamilton Family Restaurant. He also enjoyed taking videos of different things, shooting pool and skeet shooting.  Dennis liked feeding the birds and critters that came to visit in his yard.
Dennis is survived his daughter, Teresa (Roger) Evans of Keokuk, son-in-law, Brad Huston of Keokuk, four grandchildren, Keith Evans of Topeka, KS, James (Tressa) Evans, Shawna (Brendon) Myers and Christopher (Autumn) Huston all of Keokuk, his step- grandchildren, Tim (Deanne) Huston, Steve (Jessica) Huston, Christina Huston and Debbie Huston, nine great- grandchildren, Brandon, Allison, Jared, Emma, and Noah Evans, Jacob Farrell, Kori Myers, Oliver Huston, Aria Mills along with several step- great grandchildren. He is also survived by one sister, Judy Kaylor (Ernie) of Hannibal, MO, two sisters-in-law, Betty McCarl (Richard) of Keokuk and Emma Jean Steffensmeier (Marvin) of Fredericksburg, VA, one nephew, Sean Smeltser (Melissa), three nieces, Lisa Allen (Brian), Leslie Pitchford, (Danial) and Stacy Kaylor, several great-nieces and great-nephews, aunts and uncles and many close friends.
Besides his wife, he was also preceded in death by his parents, one daughter, Sherry Huston, one grandson, Corey Evans, brother and sister-in-law, Pat and Brad Picton and several aunts and uncles.
A graveside service with military rites will be held at 2:00 p.m., Wednesday, December 29, 2021 at Sunset Cemetery in Keokuk with Reverend David Brownfield, Ph.D.   
Memorials may be made to Every Step Hospice or St. Jude Children's Hospital.
Online condolences may be sent to the family at www.vigenmemorialhome.com.