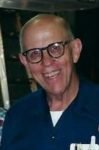 Raymond "Ray" Samuel Peel, 84, of Keokuk, IA, formerly of Argyle, IA died Monday, December 6, 2021 at Blessing Health Keokuk.
He was born on the family farm in Wever, IA on July 3, 1937, the son of Samuel Iver and Pearl Hanson Peel.  Raymond graduated from Argyle High School with the Class of 1955.  He furthered his education at Keokuk Community College.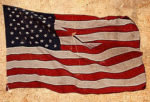 Raymond was in the Army Reserve for eight years and was called to active duty.  He loved his country.
On July 2, 1961 he was united in marriage to Ann Decker at the First Christian Church in Fort Madison, IA.  She survives.
Other survivors include two daughters, Donna Howard (James) of St. Francisville, MO, Linda Richardson (Mike) of LaCrosse, WI, three grandchildren, Vincent, T.J. (Brittany), and Brice Vaughn, four great-grandchildren, Carson, Josiah "JJ", Jacob and Jenelle Vaughn and several nieces and nephews.
He was preceded in death by his parents and two sisters, Virginia Riddle and Evelyn Bogert Smith.
He was a founding member of the Bethel Bible Church and was active in his early years as a Sunday School Teacher, Elder and Church Historian.  Church was a significant part of his life.
Raymond had been employed at General Mills/Purity Oats in Keokuk and Ortho in Fort Madison.  He began employment in April of 1974 for Lee County on the secondary roads as a truck driver and heavy equipment operator.  He also worked in the maintenance shed repairing equipment.  He retired in 2000.  Raymond was a hard worker.  He was a lifelong farmer who loved his land.
He was an ambitious man who liked to chop wood for heating his home.  Raymond was mechanically inclined and liked to work on cars.  Tinkering and fixing things was his favorite hobby.  He spent time finding and documenting family cemetery plots.   Raymond lived an accomplished life and will be missed.
A Memorial Service will be held on Friday at 11:00 a.m. at the Bethel Bible Church rural Argyle, IA with Pastor Aaron Hand officiating. Burial with military rites will be in the Keokuk National Cemetery.
Visitation will be held on Thursday after 1:00 p.m. at the Vigen Memorial Home in Keokuk with the family meeting with friends from 6-8 p.m.
Memorials may be made to Bethel Bible Church.
Online condolences may be sent to the family at www.vigenmemorialhome.com.