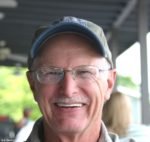 Robert (Bob) E. Benton, 76 of Lewistown, MO, passed away peacefully, surrounded by family, on Sunday, January 2, 2022. He was born September 13, 1945 in Bartow, FL, to Edith and Boragard Benton.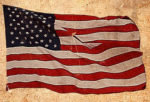 Bob was a compassionate and loving husband, father, grandfather and friend. He served his country as a veteran of the U.S. Navy.
Bob loved traveling and finding adventure with his family, and making his children and grandchildren laugh. He also loved NASCAR, model railroading and hiking and canoeing, all the while capturing the beauty of our country with his photography wherever he went. Most of all, he loved.
He is survived by his wife, Jamie Bowles of Lewistown, MO, and his previous wife, Rose Mary Pasciuta. Bob is also survived by two daughters, Rochelle Mester (A.J.) of Brandon, FL, and Robyn Henke (Andrew Widell) of Odessa, FL, stepchildren, Cecilee Radel (Adam) of Keokuk, IA, and Otis Houston (Emily Miller) of Portland, OR, granddaughters, Riley Campbell and Everly Mester, and Eva and Erica Radel, sister-in-law, Marcia Howren (Max) of Mobile, AL, cousin, James Bradford (Charlotte) of Smyrna, TN, nieces and nephews.  He is also survived by his loyal beagle, Blue.
There will be no memorial service at this time, but a gathering of remembrance will be announced for spring 2022. He will be laid to rest at the Durham Cemetery in Durham, MO.
Memorial donations may be sent to St. Jude Children's Hospital.
The Vigen Memorial Home in Keokuk, IA is assisting the family with arrangements.
Online condolences may be sent to the family at www.vigenmemorialhome.com.