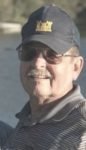 William "Willy" Eric Pilkington, 69, of Keokuk, IA died Monday, December 20, 2021 at Great River Hospice House in West Burlington, IA.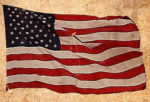 He was born June 30, 1952 in Ft. Madison, IA the son of Eldon and Zona Harsch Pilkington. 
Willy was a veteran of the United States Army.
On September 10, 1988 Willy was united in marriage to Stella Kirchner Broadwell.  She survives.
Other survivors include two sons, Jesse Broadwell (Angie) of Donnellson, IA and Jamey Broadwell of Keokuk, two daughters, Dawn Cowan of Martinez, GA and Jenifer Nieto (Michael) of Albuquerque, NM, fourteen grandchildren, Steven Gooding (Sara) of O'Fallon, MO, Madison Broadwell (Ian Mullens) of Keokuk, Haylee Altgilbers (Devon) Keokuk, Malia Ibarra (Josh) of Evans, GA, Zane Cowan of Augusta, GA, Morgan Broadwell of Donnellson, IA, Jensen Broadwell of Keokuk, Abigail Broadwell of Keokuk, Carly Broadwell of Donnellson, IA, Kamden Broadwell of Donnellson, IA, Everlee Broadwell of Donnellson, IA, Beau Broadwell Donnellson, IA, Jesse Nieto of Albuquerque, NM and Stephen Nieto of Albuquerque, NM and seven great-grandchildren, Jude, Frankie and Eden Ibarra, Owen Gooding and Kaedyn, Kynslee and Paisley Mullens.  He is also survived by two brothers, Ernest Pilkington (Judy) of Gladstone, IL and Raymond Pilkington (Carla) of Ft. Madison, IA, two sisters, Janet Keller (Larry) of Niota, IL and Kathleen Pilkington (Paul) of Ft. Madison, IA, mother-in-law, Janice Kirchner of Keokuk, one sister-in-law, Janet Symmonds (Butch) of Keokuk and several nieces and nephews. 
He was preceded in death by his parents, one brother, Gene, his grandmother, India, father-in-law, Junior Kirchner and brother-in-law, Steve Kirchner.
In his younger years, he had been employed as a milk hauler and delivered milk to the Nauvoo Cheese Factory.  Willy had been employed by the Army Corps of Engineers as a lockman for twenty-two years, until his retirement in 2014.
He was a member of the Lighthouse Worship Center in Hamilton, IL and was a former volunteer fireman in Nauvoo, IL.
Willy was an avid NASCAR fan and rooted for Dale Earnhardt, Sr. and Bill Elliott.  He enjoyed bowling and was on a Sunday night mixed bowling league for many years. He never sat still and was always tinkering around the house.  The greatest joy in Willy's life was his grandchildren and great-grandchildren.  He was a faithful fan of all their school and sport activities.   
A memorial service will be held at 11:00 a.m., Wednesday, January 5, 2022 at the Vigen Memorial Home in Keokuk, IA with Pastor Greg Weigel officiating.  Burial with military rites will be held in the Keokuk National Cemetery.
Visitation will be held after 1 p.m., Tuesday, January 4, 2022 at the Vigen Memorial Home in Keokuk with the family meeting with Friday from 6 – 8 p.m.
Memorials may be made to the Lighthouse Worship Center.
Online condolences may be sent to the family at www.vigenmemorialhome.com.