Strange year. My first clue as to just how strange '23 was going to be was when our McIntosh Apple Tree didn't bloom. Ginnie and I have lived on the Empty Nest Farm going on eight years now, and that Mac Apple Tree has over produced every year, with apple-laden branches bent clear to the ground. The Macs are nice apples, too—full of flavor and great for eating or pies. It was sort of a fall rite, having the Snavelys come out on a Saturday to make apple sauce. I talked to a fruit tree "expert" and she said fruit trees will sometimes take a year off. Hmm. I didn't know an apple tree could be so human, so moody.
Buddy has been kind of hard to live with. Buddy is a French breed of dog called a Petit Basset Griffon Vendeen. Well, also for the first time ever, a Petit Basset Griffon Vendeen won Best of Show at the prestigious Westminster Dog Show. And the dog's name is, "Buddy Holly," a distant cousin, according to Buddy. Geesh. Our Buddy is quite proud that his cousin won Best of Show and lords it over our cat, Stormy. Stormy feigns boredom, swishing his tail in dismissal.
When our rhubarb first came up, I cut a mess and took it in to Ginnie. She asked what I wanted her to make. Knowing that crisp is easy to make, I asked for Rhubarb Crisp. Ginnie gladly complied. I took a picture of it and posted it on Facebook, specifically on "I Grew Up In Iowa." I'll be danged if Ginnie's Rhubarb Crisp didn't almost go viral, with over 1,200 "likes" over night, from all over the country. That is a record for anything I've ever posted on Facebook. Rhubarb rules!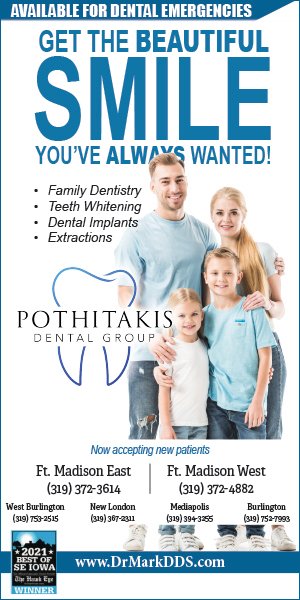 We have a stock tank left over from when we raised a heifer, Blossom. Wanting to put the stock tank to use, I drug it up to the house, filled it ¾ full of plastic pop bottles for filler, then added a six-inch layer of potting soil. To this we planted strawberries. The strawberries actually survived the winter, thanks to no care by us. And they are doing remarkably well this spring, growing tall and blooming. Ginnie was inspecting her strawberries when, out popped a baby bunny. Exploring with her hand, there was a fur-lined hole under a strawberry plant that ran clear down into the pop bottles. Go figure. Buddy watched the whole episode, whining. After-all, Petit Basset Griffon Vendeens are rabbit dogs.
However, the strangest happening of 2023, so far, has got to be the violent storm we had on Sunday evening, May 7. There were tornado warnings, hail, a power outage, and a straight-line blow of over 70 mph. Our 2 ½ acre Empty Nest Farm is surrounded by corn fields. Because of no-till farming, the fields are littered with last year's corn stalks and shucks. Those stalks and shucks wound up where? Yep, you guessed it. Our yard. It was like snow piling up in drifts. In places, the stalk-and-shuck drifts were knee deep. Just how in the heck were we supposed to clean up a mess like that? Talking to some old timers (older than me), they said they had never in their lives seen such a stalk-and-shuck storm. Which did us absolutely no good in dealing with the mess.
Then it came to me. If there were drifts of stalks and shucks, treat it like drifts. I got the tractor and loader going and went to work. The stalks and shucks actually scooped up rather nicely, like snow drifts. I made a big pile of stalks and shucks in the middle of the farmyard. Rabbits seem attracted to it for possible new home-building material.
All I know is '23 has been a strange year. Morning sunrises are clouded with smoke from Canada, and Northern Lights dance at night. I'll wait and see about '23.