FORT MADISON - Another abandoned home has burned in Fort Madison.
As city officials are asking residents to be on the look out for suspicious activity over the past several weeks due to abandoned structure fires, a home in the 2800 block of Avenue O caught fire Sunday morning.
Fort Madison fire officials responded to 2818 Avenue O just after 10 a.m. to find the structure fully engulfed in flames.
Fort Madison Fire Chief Joey Herren said the fire was likely caused by someone in the abandoned home that probable wasn't supposed to be there.
According to Beacon property searches, the structure is owned by Integrity Investment Reo Holdings, a financial group out of Chicago. The group purchased the structure in 2022 for $1,602 and was looking to sell the property.
Herren said the property had been sitting empty for a couple years and there were no utilities or gas hooked up at the address.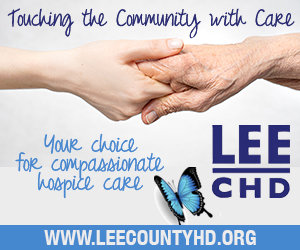 The structure suffered fire damage in 2000 when flames broke out in the bedroom. Herren said people had been in and out of the building over the past few years.
Herren didn't have a cause of the fire but said it got up into the attic and burnt the back half of the home.
"We had heard that there had been people in there at different times from neighbors so we did a quick search of where we could get to and then backed out of it," he said.
Herren said the city is still asking neighbors to be on the lookout for any suspicious activities around abandoned homes.
City officials put out several media announcements in the past few weeks asking neighborhoods to keep an eye on abandoned buildings for doors ajar or other signs of entry.
They are also asking for residents to report any suspicious activities near the buildings to Fort Madison Police.
No state investigators have been requested to look into the fires. Herren said his department is conducting a normal investigation with pictures and canvassing the neighborhood for information.