It's been a great season so far with audiences starting to tick up toward pre-Covid lockdown levels and Old Fort Players is riding the wave. So, there's no time like the present to hold auditions for "The Odd Couple, Female Version" that will arrive onstage this May.
The cast calls for six women over 30 and two men aged 30-40. The two leads are Olive Madison and Florence Unger. Olive is a successful, intelligent and wisecracking television producer. She is also a total slob when it comes to housekeeping.
Florence is a fastidious and soon to be divorced woman who needs a place to stay. Where better than in the apartment of her best friend who is also her complete opposite in almost every way. What could go wrong?
Rounding out the cast is an assortment of characters of various types. Sylvie is trying to quit smoking and not succeeding; Mickey is a control freak; Renee is blunt and outspoken and the ditzy Vera is responsible for much of the play's humor. Manolo and Jesus are the handsome brothers who live next door and show up just in time to spice things up.
This is the comic genius of the late Neil Simon at his best. One liners zing between the actors amid a heart-breakingly honest story of friendship and love. If you don't recognize at least a few of these characters among your friends, you need to get more friends!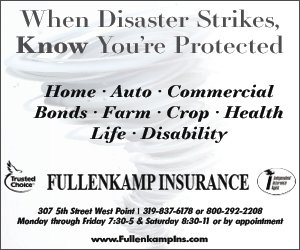 Whether you are familiar with theater or a stranger to performing, this production is the perfect way to express yourself. You'll have a thrilling time on stage with your fellow actors with a script that brings out your inner comedian.
Drop by the OFP downtown location Wednesday, February 1 and Friday, February 3 at 6:30 pm or Sunday, February 5 at 2 pm. Auditions will consist of cold readings from the script. No experience or preparation is necessary. Also needed are volunteers for Stage Manager and Sound and Lights positions. Experience is preferred but not required as training will be provided.
"The Odd Couple, Female Version" is produced by Special Arrangement with Samuel French, Inc. Performances are scheduled to run May 12-14 & 19-21, 2023.
Don't forget to attend a performance of "Drinking Habits 2: Caught in the Act." The show is scheduled to run February 17-19 & 24-26, 2023. Friday and Saturday shows begin at 7:30 and the Sunday matinee begins at 2:00 pm. Adult tickets are $15, Senior, Vet & Military are $12, and Students are $10. Written by Tom Smith, the play is produced by Special Arrangement with Playscripts, Inc. (www.playscripts.com).
The theater is located in downtown Fort Madison at 725 Avenue G. Send a Facebook message, send an email to oldfortplayersfm@gmail.com or call 319-372-9559 for more information. Like them on Facebook (Fb@oldfortplayers) or visit www.oldfortplayers.com to keep up with everything that's going on at the theater.