To the Editor:
Working for southeast Iowa in the Legislature is something to which I am wholly committed. I want Lee County to have a representative voice that reflects working families, education and no special interests. I do not have an agenda, I am not running for self interest.
Working for Lee County also means volunteering for our communities. I have spent the last 25 years serving various boards, committees and organizations. This service has not stopped, nor should it. I feel strongly that volunteerism is what binds communities together, makes it work and improves the lives of those who live here.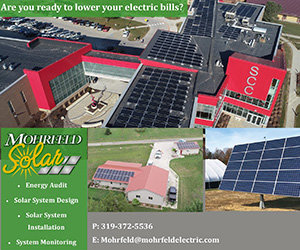 This message is twofold, first it is to encourage all of you to reach out to local organizations to see how you can help. Your assistance might be in the form of hours, donations or participation, but it will make a difference. It is not up to a handful but rather a community to make our region a better place for our children.
I also want to you to know that I am available to you. My family, volunteerism and work all have a presence in my life, but my passion is to do all that I can to ensure the path of Iowa gets re-centered. We need to make education a priority. We need to ensure voting rights are not further stripped. We need to ensure labor is supported. We need to ensure that minority rights do not continue to get damaged. We have to ensure reproductive rights are not taken. We cannot take for granted that someone else will fix the direction of the state. It's down to you and me.
Rebecca Bowker, Candidate HD 100