IOWA CITY - The Tippie Top 21 award recognizes 21 of the Tippie College of Business' outstanding student leaders. These students are young people who have excelled in the areas of scholarship, leadership, experiential learning, and advancing diversity, inclusion, and global engagement.
Reed Fehseke, a former Holy Trinity Catholic student, is a junior majoring in Finance with a minor in Computer Science and on the Pre-Law Track. Reed is the son of Richard and Kim Fehseke of Montrose.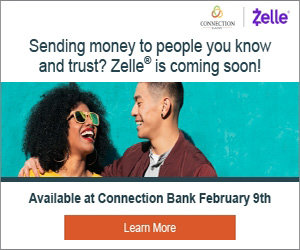 Throughout his time at Tippie, Reed has demonstrated outstanding leadership and mentorship qualities, holding several prominent positions including President of HawkTrade, Director of Professional Development for Tippie Real Estate Club, a scholar in The Hawkinson Institute of Business Finance, and a brother of the business fraternity Alpha Kappa Psi. Outside of the University, he has gained invaluable experiences through multiple internships, including his participation in iXperience's global career accelerator program in Cape Town, South Africa. While there, he received rigorous coursework in Private Equity/Venture Capital valuation and worked with a South African startup company.
Since his return, Reed has been working to boost the college's global presence by promoting iXperience throughout Tippie and helping his peers secure admission to the program.
This summer, he will be interning for William Blair as an Investment Banking Analyst in Chicago. He is thankful for all the opportunities, friendships, and memories Tippie offers, and is honored to receive the Tippie Top 21 Award.