FORT MADISON - A string of vacant structure fires has city officials asking Fort Madison residents for help.
The third fire in the past two weeks took the Fort Madison Fire Department out to the 2600 block of Avenue I where a vacant home with no utilities running, caught fire in the living room and did extensive damage.
Fire Chief Joey Herren said two other fires in recent weeks on 33rd Street, and near 27th Street and Avenue O have officials concerned.
"These are empty buildings with no power - no utilities and this one last night had heavy damage in the living room and additional smoke damage," he said.
"The building that caught fire last night had been vacant for about three months, according to the owner," Herren said.
Herren and Fort Madison Police Chief Mark Rohloff are asking city residents near vacant or abandoned structures to call the police department if they see anything out of the ordinary.
Herren said it appears that homeless or others are gaining access to the structures and causing damage.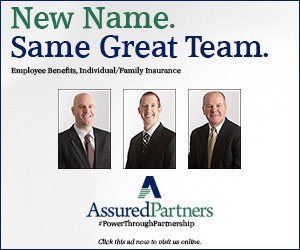 "We're just asking the people in neighborhoods to be aware of these vacant buildings and empty buildings. If they see people around and notify the police," he said.
Rohloff said the city's new vacant building ordinance gives the city a better snapshot of where the problem areas could be, but he said as a matter of pure staffing, officers can't patrol all the buildings.
Obviously, when we do our patrols, we're limited to the streets and what we see," Rohloff said.
"If a neightbor has eyes on the back of residences or the side and they see something ajar, footprint activty, or anything indicative of something not being right, it would do well if they would give us a tip - something to necessitate a stop for us to take a look."
He said the community has always been good at reporting activity, but with the string of current fires, any information can help.
"A neighbor that's willing to call us when something looks amiss would be a great asset to us. The community has always been good, but right now those (properties) are susceptible to vagrants getting in, especially during the cold weather," Rohloff said.
"There have been so many fires, and they jeopardize the neighboring properties with fire and the heat."
Rohloff agreed with Herren that the suspicion is someone is getting into the property and either doing intentional damage or trying to stay warm.