FORT MADISON - The FMHS Show Choirs are honored to host and perform alongside the University of Nebraska Lincoln's "Big Red Singers" Thursday.
A free concert, open to the public, will begin at 7:30 p.m. in the FMHS Gymnasium and will feature: Crimson and Black, Swingspan, and UNL's "Big Red Singers".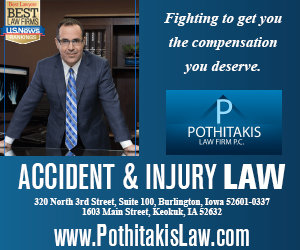 A free will donation will be collected. "Big Red Singers" are under the direction of Iowa Native, Dr. Pete Eklund. Dr. Eklund is a longtime friend of FMHS Vocal Music, clinicing and choreographing FMHS Show Choirs!
Dr. Eklund grew up in Creston, Iowa, attended the University of Iowa, and is most known for his time teaching at Cedar Rapids Jefferson High School.
"Big Red Singers" will be on their way to open for the Heart of America Show Choir Competition in Nashville this Saturday.