FORT MADISON – A former Fort Madison student has gone on the attack against past personal issues and is getting 'revenge' of sorts.
Brady Reynolds, a 2016 graduate of Fort Madison High School, has launched a clothing line that he hopes speaks to other individuals with difficult pasts.
Buried Revenge.
What started as a personal and online training and nutrition coaching business, has expanded to include a line of men's and women's clothing that can be shopped at www.buriedrevenge.com.
After graduation from FMHS, Reynolds played baseball for Morton College near Chicago, but after the first fall semester, Reynholds moved back to Fort Madison and played two years for Justin Schulte at Southeastern Community College.
From there he's migrated to the University of Iowa where he is now two weeks from graduating with a double major in sports management and marketing. He also has the website up and running with clothing, training, and nutrition coaching and support.
But now he's on a frontal assault against life struggles and how to move forward.
"I had Reynolds Fitness at first and that was a personal training company, but I wanted to rebrand that. I had a lot of personal stuff going on and a lot of anxiety," Reynolds said Monday sitting in the Fort Madison High School where he was doing some local photography to support the brand.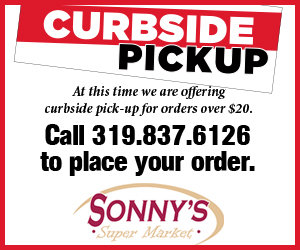 "I wanted to make something that spoke to everybody. Just make a brand that everyone could speak to.
I wanted to do that in a sense of burying your past and then seeking revenge on it. The company's motto is 'Bury the past and Seek revenge'. That's saying your past doesn't matter, and all that does matter is moving forward."
Reynolds said the past could include trauma, family issues, a breakup, a family member's death, a struggle with ADHD, anxiety, depression.
"It could be anything and I wanted that to resonate with everyone else."
Reynolds also offers online physical coaching, but he said he's recently discovered he wants to take his love for fitness and combine it with a love of clothing.
"Clothing is my main focus right now. In the past, it was personal training, but this will be my baby moving forward," he said.
Reynolds said the attire is a mix between streetwear and fitness.
"It was inspired by a brand I like called Iron Will. All their designs are geared toward the gym, but also for the club or the bar and stuff like that. Honestly, we have some cool designs and they are all available online," he said.
There are items for male and females and he has a new collection coming out in May.