LEE COUNTY - Local officials are looking into possible funding streams at local and state levels to help offset what could be a $1 million shortfall in the Lee County Ambulance service.
The ambulance service is expecting a large demand with the closure of the Blessing Keokuk Hospital effective Friday morning at 7 a.m.
State Rep. Martin Graber said Thursday that he's been working on the issue with the Governor's office and is hoping to garner some support for the county's situation from the state's remaining ARPA funds.
"Everybody's working on this. I'm looking at it. (Sen.) Jeff (Reichman) is looking at it, the county's looking at it," Graber said.
"Obviously it would've been better if we'd had more notice, but the right people are working on it and it's gonna take some time. But I've told them we need to get something done before the election."
Lee County Supervisor Garry Seyb has calculated the closure will cost the county close to $1 million to set up and train additional staff, equip another rig, and get a facility in place to house the second ambulance.
All emergency calls will now likely be routed for Fort Madison or possibly Burlington. Fort Madison's Southeast Iowa Regional Medical Center campus is the most likely place for emergency transports as it will leave Lee County ambulances in the county for any other calls.
The county is trying to set up a system where paramedics would run in rapid response vehicles to higher level traumas and emergencies that require the advanced life support. If a transport that requires a paramedic on board occurs, the paramedic would get in the ambulance and one of the two EMTs assigned to the ambulance would follow in the rapid response vehicle.
Then the paramedic would return to that vehicle after the patient is stabilized at an emergency room facility.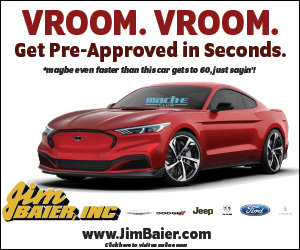 The plan then allows EMTs to be in the ambulances and higher level life support paramedics would be mobile in the county.
County officials had hoped that Blessing Hospital would contribute to the ambulance service either up front or on an ongoing basis until an emergency facility could reopen in Keokuk. However, Blessing officials have since backed away from any commitment to the county.
"I think they've picked up anchor and are sailing away," Graber said.
In 2013 and 2014 county supervisors approved contributing a combined $203,000 to Keokuk Area Hospital when they were struggling financially.
Graber said the Rural Emergency Hospital legislation approved at the federal level is still getting language worked out and then it will be taken up by the state of Iowa. But that will take some time, so he hopes the governor's office will take a hard look at what the county is experiencing and offer some financial assistance.
County officials, including Grant Writer and ARPA Fund administrator Chuck Vandenberg and deputy auditor Sara Helenthal, are also working with the USDA on possible reimbursements for some of the new costs as part of an Emergency Rural Health Care grant program that still has funding from 2021.
Lee County would qualify for a 35% reimbursement rate according to federal officials. Keokuk, however, qualifies at a 55% reimbursement due to the low-middle income ratio of the city.
The county is considering purchasing a piece of property in Keokuk that could be renovated to house both ambulances and increased staff. Supervisors also approved the purchase of the rapid response vehicle and the hiring of nine additional staff at Monday's meeting.
The staff will add about $775,000 in payroll and benefits annually. The vehicle is currently estimated at about $55,000 and the property, if approved to purchase, would cost the county about $300,000 including renovations and a new two-bay garage.
The real estate purchase could be in front of county supervisors Monday.