DONNELLSON, - Central Lee High School Senior Jacob Hohl recently completed a robust online training that will prepare him to tackle complex cybersecurity challenges.
Hohl, a member of the Statewide Youth Broadband Advisory Council (SYBAC), completed the training from Fortinet through the Iowa Communications Network (ICN).
This school year, several students in the SYBAC have worked on completing Fortinet's Network Security Expert (NSE) 1 certificate. Through the training, students develop a foundational understanding of the ever-increasing threat landscape and common network security concepts. The certificate is valid for two years from the date completed.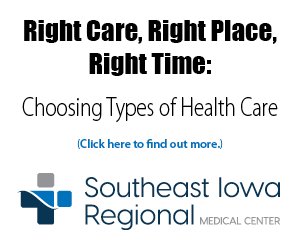 "We are incredibly proud of Jacob and his fellow SYBAC members for completing this valuable training, which will serve them for years to come as they explore potential careers in technology-focused fields," said Dr. Andy Crozier, Superintendent of the Central Lee Community School District. "Cybersecurity is a rapidly growing field, and we are thankful to ICN for providing this important learning opportunity for students in Central Lee and across Iowa."
As members of the SYBAC, high school students have the opportunity to research and discuss broadband and internet topics, learn about Iowa technology companies, and complete cybersecurity certification training.
Learn more about Fortinet's self-paced NSE Traning Institute courses at https://www.fortinet.com/blog/business-and-technology/fortinet-offers-free-cybersecurity-training-courses.