Class 3A No. 9 Fort Madison rides strong rebounding, defense to stay perfect at 7-0 going into break.
BY CHUCK VANDENBERG
PCC EDITOR
FORT MADISON - The Fort Madison Bloodhounds probably got the biggest win in the last seven years under Head Coach Ryan Wilson.
The Class 3A No. 9 Hounds knocked off previously unbeaten Washington 56-46 Tuesday night in Fort Madison to take sole possession of the Southeast Conference lead at 4-0 with a 7-0 overall record.
The win was certainly the biggest for Wilson.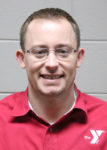 "I would say that, yeah," he said. "That's a big one."
After Fort Madison surrendered a 3-0 early lead, senior Reiburn Turnbull took a step off an inbound pass on the left wing and buried a 3-ball to tie things up. And the Hounds never looked back.
Washington's Kasen Bailey would score on a short jumper to make it a 6-5 game and that's all the points the Bloodhounds would surrender the rest of the period, while rushing out to a 20-5 lead.
The Hounds are averaging about 16 points in the first quarter this year and Wilson said that big lead was a huge confidence builder for the Hounds.
"Anytime you can get out and have a good lead like that gets the crowd and the bench into it and gets our confidence going," he said.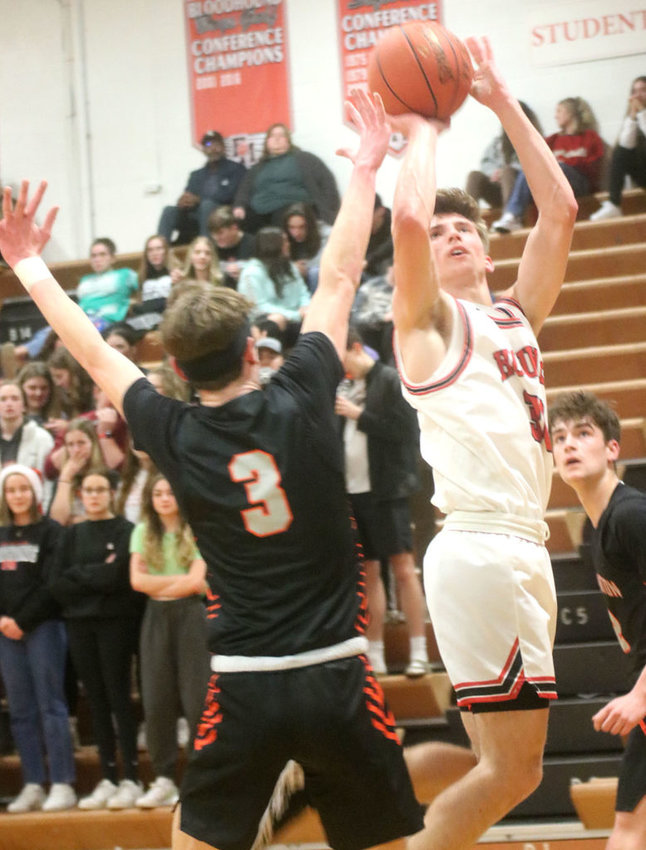 Miles Dear, Turnbull, and Phillip Goldie all had six points in the run. Goldie's two came off nifty interior passing from Dayton Davis and then Dear on the next possession.
Senior Tate Johnson would bury a 3-ball in front of a standing Hounds side of the gym at the buzzer for a 20-5 first quarter lead.
Then things got a bit tight as Wilson's squad went cold from the floor connecting on just one of the next 12 shots from the field. But a stifling defense, led by Landes Williams and Miles Dear at the top, helped keep the Demons in check until Fort Madison could pop the lid off.
The Hounds' defense held Ethan Patterson, who had been averaging right at 20 points per contest, to just five points on the night.
Bailey led Washington with 18. Fort Madison was led by Dear with 19 and Davis with 15.
A Davis bucket inside at the 4:27 mark was the only field goal for Fort Madison in the 2nd period. Dear had a couple freethrows just prior to the end of the half to give Fort Madison a 24-14 lead with 1:13 left. Patterson would get a couple freethrows at the end of the half to cut the lead to eight at the break.
The Hounds seemed to be stuck in the mud out of the lockerroom, as well, as they missed four straight on a single possession under the basket, with Davis and Dear battling and keeping the ball live in the lane. Despite not converting on the trip, Washington wouldn't convert on their next possession.
Turnbull, who battled foul trouble and couldn't get anything going in the game, made the back end of a couple of freethrows that seemed to end the Hounds' shooting drought. They would make five of their next 10 shots to push the lead to 12 at 37-25, on another Goldie bucket on a cross-lane pass from Dear.
A marathon of a 4th quarter saw clock stoppages about every 20 seconds with Washington trying to foul to get back in the game. Some up front pressure didn't payoff for Washington as the Hounds were able to navigate a full court press while committing just two turnovers and going 12 of 16 from the freethrow line down the stretch.
Washington was able to get within 7 at 48-41 with about a minute left, but couldn't shake the Hound core of seniors.
Davis, taking the ball out of bounds on a change of possession, found Matt Hopper open at the other end on a three-quarter court pass. Hopper converted with about 40 seconds left to give Fort Madison a 54-44 lead and take the wind out of the Demons' sails.
Davis and Goldie played most of the second half with three fouls. Turnbull fouled out with four minutes left in the game and just six points.
Davis said fouls change his defensive philosophy, but he doesn't give up on rebounds.
"It changes my mindset defensively to be smarter and not reach, but I try to stay aggressive rebounding whenever I'm in there," he said.
Davis, who was tops in Class 3A in rebounds with 72 on the year, added 18 Tuesday night. He said the Hounds just keep attacking when shooting goes cold like it did in the second and third period.
"When that happens, we have the mentality to get to the basket more and then we start heating up again," he said.
Fort Madison slipped into the AP's top 10 in Class 3A for the first time in Wilson's tenure.
Dear said it's a nice designation, but the goal for the Hounds is to win every game they play and win at state.
"It's nice, but all we're looking for is a win every single game we step into. At the end of the day, we want to go to state and win there," Dear said.
But he said the win over the Demons was huge for the team's confidence.
"It's humongous. It puts us 4-0 and No. 1 in the conference. We just heard they were No. 5 in the state, so it feels good as a program to beat them. Obviously we're super excited about how the season is going and we're going to keep it going," he said.
Wilson said the senior experience of his rotation is yielding results and that showed again Tuesday night.
"These guys took their licks last year as juniors and they've went through it and they matured and have made some adjustments and you can see that. We're just better now. We're better as leaders and more mature," he said.
"But we've got to start being able to play more guys. But that senior leadership, whether our program or anyone's really, you expect them to be mature and ready, and they were tonight."
Behind Dear's and Davis' combined 34, the Hounds got nine points from Goldie, six from Turnbull, five from Tate Johnson and two from Hopper.
Fort Madison blew up South Shelby in Quincy on Saturday night behind Turnbull's 26 points. The Hounds held South Shelby in scoring to just single digits in the final three quarters and allowed just 11 in the first quarter.
Davis had 22 points in the win. Dear had 16 and Johnson finished with 12.
Fort Madison is now off for the holiday break and come back with a key Southeast Conference matchup on the road at Mt. Pleasant on Jan. 7.