FORT MADISON – The Fort Madison Bloodhounds captured another Southeast Iowa title with a dramatic win over the Burlington Grayhounds Thursday night at the Hound Dome.
Nolan Riddle scored a six-point pinfall over Burlington's Kohl Lair in :50 at 145 lbs. to shore up a 42-38 win on Senior Night.
Each team took advantage of only one forfeit as 13 of 15 matches took place on the mat.
Fort Madison took the first three matches, two with pins and another by forfeit. Teague Smith (170 lbs.) and Aidan Pennock (152 lbs.) both scored first-period pins to give the Bloodhounds an 18-0 lead at the start.
Salomen Cordero then got Landon Rudd's shoulders to the mat at 182. Ike Thacher continues his stellar junior year with a pin over Moise Cordero halfway through the second period at 195 lbs..
Julian Perez-Hall scored a 5-2 decision at 220 lbs. over Fort Madison's Daniel Sokolik to make it 24-9. Sokolik was returning to the mat after about six weeks off after tweaking his knee.
Cory Arnett continues to impress in his sophomore season, getting a fall over Caden Huff at 285 for a 30-9 Hounds lead.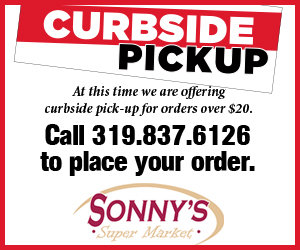 Burlington then recorded three straight wins, starting with a forfeit at 106, to get back into the match 30-27.
Lathan Hand got Tatum Schelich quickly to the mat for a pin in 43 seconds at 113 and then Buxton Carlsen pinned the Bloodhounds' Noah Swigart right before the end of the second period at 120 lbs.
Logan Pennock got Fort Madison back on track with a first-period pin over the Grayhounds' Blaze Dochterman to reset the lead at 36-27 Fort Madison.
Adrian Perez-Hall then scored a 5-point tech fall over Hayden Woolever at 132 lbs. to close the gap to 36-32, before FM's Calvin Johnson suffered a second period pin to Titus Counterman to give Burlington a 38-36 lead going into the final match at 145 lbs.
The win gives Head Coach Ryan Smith and the Hounds their fifth straight Southeast Conference title.
The Hounds now set up for districts which are next Saturday, Feb. 11 at Bettendorf High School. This year the top three place finishes, as opposed to just two in years past, will qualify for the state tournament.
This year's tournament at Wells Fargo Arena starts on Feb. 15, which is a Wednesday this year to accommodate the increased number of qualifiers. Class 3A wrestling begins at 6 p.m. Wednesday through Friday. Saturday has consolation finals and championships for all classes beginning at 9 a.m.