FORT MADISON - It's a dream come true for a golfer who wasn't even introduced to the sport until six years ago.
Jacob Goldstick was installed as the club manager at Sheaffer Memorial Golf Course. Goldstick replaces outgoing club pro Ryan McMillan.
Goldstick called the job his dream job after qualifying for the state amateur tour. He won his first event last year at Burlington Golf Club.
"The board posted the spot online in the fall and I don't know how many people sent it to me on Facebook Messenger. Probably 12 to 15 people who said, 'this is you, you love the game, you gotta go for it," Goldstick said.
Kempker's Open Champion Rob Sandburg encouraged Goldstick to apply for the position.
Goldstick said this isn't a job he needed. His career at Cryotech was something that was taking care of him, but he said the Sheaffer's position was something he wanted to do... not needed to do.
"I feel like this is like a dream job for me. That's what it is, a dream come true," he said.
"They interviewed me and said they had to go through some things, but they called me the next morning and said this was my job if I wanted it, and I was a little surprised it was that fast."
He said the position isn't about course management, but trying to make the business succeed.
He said he wants to better coordinate the golf course schedule so everyone knows when the course is open for play and when tournaments are happening so people know when they can come out and play.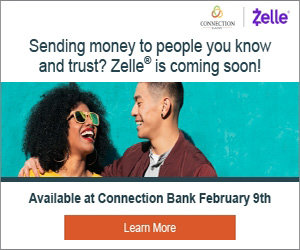 He also wants to bring tee-times into the digital world with an app that can set tee-times from cellphones. But he said he doesn't want to go too big too fast.
Other plans include possibly re-opening the kitchen one night a week and he's thinking initially that Wednesday might work best.
He said it wouldn't be just for golfers but for anyone in the area to come out and have dinner. He said the menu wouldn't be too intense, but golf course food.
He's also opening his own line of Trash Boy golf attire that he hopes to have in the pro shop to accompany the newer Sheaffer Golf Course clothing.
At just 27, Goldstick said he has the energy to get some things going again to attract golfers of all ages. He's up to speed on social media and he has big plans for those avenues to attract new golfers as well.
"I'll be taking over the Facebook page and I'll be doing some fun memes and stuff like that, but I really want to get all the tournament stuff out as soon as possible. That way there's no confusion and people can look up all the dates that are set so they can pick tee-times and days for open golf," he said.
He said in previous years it was hard to tell when the course was open. New computer software will also be installed and a new website will likely be designed to be more user-friendly for golf enthusiasts.
Some internal plans include resetting the pro shop and repainting most of the walls in the club house. He said course superintendent Doug Frenz is still handing the course maintenance.
New season pricing and specials are also available for the 2023 season with some credits being offered for amounts spent at the course, adding value to the total spent at the course over the year.
Goldstick can be reached by calling the course at 319-528-6214 or by email at sheaffergolf@sheaffergolf.com.