LEE COUNTY – The Lee County Economic Development Group has announced five new members will be joining the board of directors.
Justin Pieper is the Agency President at AssuredPartners in Fort Madison. Pieper played a pivotal role as a founding Partner of Group Benefit Partners in 2009. He was instrumental in starting and nurturing the employee benefits-focused insurance agency, which ultimately led to its acquisition by AssuredPartners in December 2021. Pieper actively engages with the community, having served as the Chairman of the Fort Madison Area Chamber of Commerce Board, Relay for Life Planning Committee, and the Holy Trinity Catholic Schools God's Portion Day Committee. Justin, along with his wife Melissa and their three children, Kate, Leah, and Isaac, reside in Fort Madison.
Matt Morris, President and CEO of Connection Bank is also joining the board. In this role, he has driven continual organizational advancement and community investment. Morris has previously served as Chairperson of the lowa Bankers Insurance Services Committee and received the Fort Madison Chamber's Ambassador of the Year Award for his visionary actions in local economic development.
He has dedicated his time and talents on behalf of numerous local service groups, boards, and committees and played a pivotal role in transformative projects like the Baxter Sport's Complex and the Fort Madison Marina Project. Matt resides in Fort Madison with his wife, Jan, and enjoys time with his two teenage sons.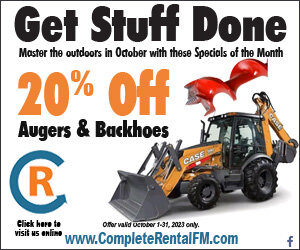 Amy Conlee, the senior social performance specialist at Climax Molybdenum will be another new board member. Conlee drives the implementation of strategies and activities aimed at creating transformative change and enhancing individual and community opportunity, well-being, and success. Amy previously held the role of Administrative Director of Environmental Support at the Keokuk Hospital, guiding her team through the integration activities associated with the hospital's mergers and acquisitions. She actively participates in
the Keokuk Area Chamber of Commerce and is dedicated to numerous service groups throughout the county.
Corey Jonas is the General Manager of Amsted Rail Keokuk and will be joining the LCEDG board. Jonas has worked for Amsted Rail for 17 years having previously held positions in engineering and operations at the both the Kansas City facility and at the Amsted Rail corporate office. Amsted Rail is the leading manufacturer of freight car parts in North America. As General Manager Corey is responsible for the safe production of railroad wheels at the Keokuk site, which employs more than 200 people in the immediate area. He holds a bachelor's degree in engineering from Pittsburg State University in Kansas, where he was actively involved with the American Foundry Society, Foundry Educational Foundation, Society of Manufacturing Engineers. Corey resides in Hamilton, IL with his wife and two children.
Heather Huebner, Director of Lee County Conservation is also joining the board in an ex-officio capacity. As a lifelong resident of Lee County, Huebner actively volunteers alongside her family, exhibiting their shared dedication to service. She has a notable presence in the Fort Madison Rotary Club, having served as its past president and enjoys supporting her three daughters' extracurricular activities.
The five join current board members, Bob Huffman, Michael Mohrfeld, Charles Ireland and Jason Hutcherson who make the executive committee. Other board members include Kerry Klepfer, Scott Smith, Bryan Langerud, Ashlee Spannagel, Pat McCrabb, Jennie Rose and ex-officio members Garry Seyb Jr., Tom Schulz, Mike Norris, Kay Sackville, and JR Derksen.