MONTROSE – LeeComm and the Lee County 911 Service Board are proud to announce a new mission-critical land mobile radio (LMR) network, built on Project 25 (P25) standards for interoperability. The system will increase radio coverage, improve signal reception, and voice quality, as well as enhance interoperability for Lee County first responders, including police, fire, and EMS.
"We are excited to unveil our new radio network, one year after using it across our public safety agencies," said LeeComm Director Tony Keefe. "This system provides significant communication enhancements for our personnel to better serve our residents. With this trusted technology, we can move forward with confidence in the usability, security, and reliability of radio communications to help keep our communities safe."
The system, which consists of four towers, will support reliable, seamless communications between users during day-to-day calls and large-scale emergencies. It provides resiliency against service disruptions, coverage where it is needed, and secure communications between first responders. Prior to this build out, Lee County saw a 35% coverage rate while using portable radios. Now, first responders have 98% coverage by switching from a traditional VHF system to the new system.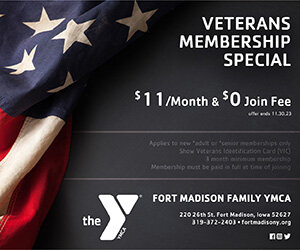 The new system is also designed to assist in interoperability between other departments such as surrounding Iowa counties and the Iowa State Patrol.
"This new radio network makes greater collaboration and coordination across public safety agencies possible, in turn helping first responders in our community do their lifesaving work. The entire system is new, from pagers to in-car radios," Keefe said.
"This has been a project that has been in the works for Lee County for several years. We had to organize all our first responders in Lee County to determine the needs of each department. This is hard to do when building a system from scratch. Every agency in the county was on board with the overall project, which took several years to complete."