LEE COUNTY – A bill that was aimed at allowing health care organizations to stand up emergency room facilities outside of regular hospital facilities has cleared a critical hurdle.
Senate File 75, which was sponsored by State Sen. Jeff Reichman (R-Montrose), is about two weeks from becoming a law.
The bill, if signed by Governor Kim Reynolds, will allow for licensure and certification of Rural Emergency Hospitals, which could pave the way for a health care organization to reopen the former Keokuk hospital facility, or stand up another facility.
The city has been without an emergency room since the end of September and this comes on the heels of Lee County voters approving an essential service measure in voting Tuesday.
The county is deficit-spending on the EMS service and has been since purchasing it from the Young family in 2021. Tuesday's passage of the essential services measure opens the door to a levy on county taxes to help fund EMS operations.
County voters approved that measure with more than 76% of the vote.
Reichman said Wednesday that the bill was passed on a floor vote of the House Tuesday after passing the Senate with bipartisan support. The House added an amendment that would trigger additional reviews of certificates of need if the emergency hospital licensed were to convert to a different type of facility.
"They adopted an amendment which adds a couple weeks to the process to get some eyes on the certificates of need," Reichman said.
"The concern was if somebody said they were going to open an emergency hospital and then shut it down only to reopen it as, say a surgery center, they wanted some checks and balances to prevent it from morphing back and forth."
Reichman said the Senate will see the file back probably next week where it will go to another floor vote with the amendment attached. If it passes, the legislation has been written so that it takes effect as soon as the governor signs it.
Legislators have been looking for a way to keep rural emergency facilities operational throughout the state. When the Keokuk hospital closed, Reichman went to work with some additional staff, including Republican Legislative analyst and Donnellson native Dylan Keller, to put together legislation.
"When we heard it was closing, we started looking at it immediately. The holdup was the rules. We didn't know how the rules in the federal legislation were written and that was the trigger going forward," he said.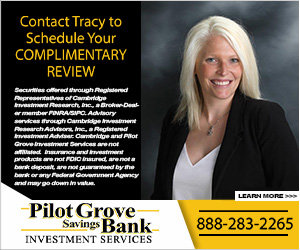 U.S. Sen. Chuck Grassley carried the federal legislation in 2021 that opened the door for states to allow rural emergency hospital facilities.
State Rep. Martin Graber (R-Fort Madison) supported the bill in the House. He said the bill would not include any in-patient acute care.
"In order for the state to allow a hospital to convert to a Rural Emergency Hospital, the state must license these facilities as a health care facility that maintains a 24-hour emergency room, but does not include acute inpatient care," Graber said.
"This would allow Keokuk Hospital to reopen as a Rural Emergency Hospital."
Insight, a Michigan-based health care system, has approached Keokuk and Blessing officials about possibly acquiring the shuttered Keokuk facility. A team from Insight visited the facility earlier this year but have yet to give a firm commitment on the facility or provide a time frame when the hospital might be operational.
Even with the hospital up and running, Lee County EMS officials said it won't impact the greater need for ambulance services in the county.
EMS Director of Operations Jason Dinwiddie said Monday that the closing of the hospital hasn't really trigged an increase in calls, but has dramatically impacted the amount of time paramedics and EMTs are on each call.
"Before the closure, those calls in Keokuk were 30 minutes or so, but now that same call is close to an hour and a half from the time we are toned out to the time we get that same ambulance back and in place for the next call," he said.
Reichman said reimbursements and insurance payment structures are the main reason why it's difficult to keep rural hospitals open.
He said insurance companies don't like to pay for overnight stays any more and that's part of the reason why Keokuk Blessing had a 2% occupancy rate at the hospital and couldn't keep the doors open.
"That's the trend. Insurance doesn't pay for it at a level needed and that created dire financial situations for many hospitals across Iowa," he said.
"My motivation was to help out southeast Iowa, but I'm really excited about it. Hospitals across the state are excited about it and this will help others out as well.
"In the next two weeks I would expect it be on the ground."