ONTARIO, Can - Siemens Gamesa announced Thursday that a new CLEANPOWER project will bring additional blade production to the Fort Madison facility.
The company issued a statement Thursday that it is launching a new onshore high capacity turbine that will require blades made in Fort Madison and nacelles produced in Kansas..
"Siemens Gamesa is proud to announce the launch of an onshore high-capacity factor turbine designed specifically for the United States, the SG 4.4-164. Debuting at the American Clean Power Association's CLEANPOWER 2023 conference in New Orleans, Louisiana, the new turbine is the result of continuous development built on Siemens Gamesa's experience with proven wind turbine models," the statement indicated.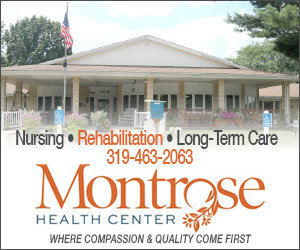 "The SG 4.4-164 will support American jobs and meet the domestic content requirements of the Inflation Reduction Act by utilizing the capabilities of Siemens Gamesa's blade facility in Fort Madison, Iowa, and nacelle assembly facility in Hutchinson, Kansas. The turbine's 81-meter blades were designed by Siemens Gamesa's world-class blade design team in Boulder, Colorado.
"With a country as large as the U.S., we took into account the unique challenges of onshore wind sites from coast to coast, including transportation and logistics, varied wind conditions and environments, state-by-state noise, electrical, and power delivery requirements, and the applicable IRA incentives," said Shannon Sturgil, CEO of Onshore North America for Siemens Gamesa. "This is truly an onshore wind turbine designed for America."
The new turbines will feature a design lifetime longer than the industry standard. The SG 4.4-164 represents Siemens Gamesa's commitment to create value for our customers through the continuous development of technologies that improve performance, competitiveness, and quality excellence.
The model leverages both established and updated platform design to minimize costs and streamline construction, and is available for projects reaching commercial operation in 2025.