MONTROSE – A career exploration fair that attracted high school students from all over Lee County opened the eyes of students and vendors alike to the opportunities in the room.
Employers, including Lee County's EMS and Sheriff's departments, to industries such as Mohrfeld Electric, Siemens, Huffmans, and DuPont, met with students from Central Lee, Keokuk, Fort Madison, and Holy Trinity Catholic schools at the Lee County Economic Development Group's Career Advantage Center to explore careers on Tuesday afternoon.
The career fair took place just days after Friday's Southeast Iowa Builders expo for area 7th graders at Southeastern Community College.
Area manufacturers and industrial employers are looking more and more to the high schools as a resource for future employees and the CAC is geared toward helping mobilize those efforts.
LCEDG President Dennis Fraise said that's a big part of the value of the center.
"We put this together on fairly short notice and you can see how people reacted to it," he said.
The power of the CAC is being able to pull together events like Tuesday's career exploration day on short notice and make them valuable to students in the area.
Fraise said the industries who help support the CAC can then access students who could be potential employees.
"One of our visions was around efficiencies of skill. All three school districts can come in and the industries don't have to set up and take down three different times," Fraise said.
Lee County EMS staff were showing students how to use auto defibrillators and other live-saving techniques. There were EMS and Sheriff vehicles in the Advantage center to showcase working conditions of the departments.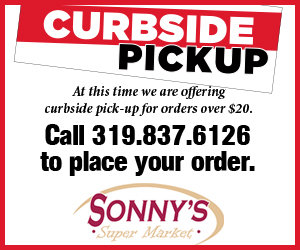 Siemens was also at the expo and had a hands-on experience. DuPont and JJ Nichting, Carl A. Nelson and many others were on hand talking with students.
Chad DeMoss of Huffman Welding was on hand representing Huffman Welding & Manufacturing. He said he's shown more than 1,000 students how to use simulators to experience what welding can be like as a career.
The Lincoln Electric simulators cost the center around $70,000 each and simulate a 90-degree metal weld complete with goggles and software.
"Part of this whole thing is that joint-effort with the schools, and then the center got a grant to acquire these. I think they acquired them this school year. Huffman's asked me to get involved so I came down and learned how to use them. The kids really seem to like them," DeMoss said.
"I think there's a lot of kids here that have never been around welding. It's a great way for them to get introduced to it. Some of the kids don't want to stop. They really enjoy it.
"We want to get these kids more interested in trades, welding, machining, and those types of things."
Fraise said the simulators are a great way to get kids a first look at the welding trade. But he said it's also a great way to see other industries, as well.
"Siemens heard about events like this and they reached out to us to see if they could be a part of it," Fraise said.
"It's a great way for kids to experience a low impact way of learning."
Fraise said there were more than 20 industries on hand Tuesday for the whole day. Exhibitors were treated to a lunch before a second group of students came in for the expo.