DES MOINES – For Ike Thacher it was a relatively short path to the podium Saturday night at his second IHSAA State Wrestling tournament.
Thacher wrestled five times for just about 16 minutes over four days and took the podium as the 4th-place medalist in Class 3A 195 lbs.
His only pin came at the hands of North Scott's AJ Peterson in the battle for 3rd place. Peterson had fallen to DreShaun Ross of Fort Dodge, the No. 3 seed at 195 lbs. who also knocked the Bloodhound from the championship bracket on Thursday.
Peterson, a senior, locked up with Thacher off the whistle, which goes to Thacher's strength, and after some hand-fighting on two occasions got his arms inside of Thacher's and still managed to lift Thacher off the ground and toss him to the mat, a move that left many a little wide-eyed.
Smith said he's never seen that against someone at Thacher's level.
"Not against a guy as good as Ike," Smith said. "That kid's legit. He's strong."
But Thacher said it was an issue of him not being more aggressive off the whistle.
"I knew he was pretty strong. I just wanted to try and get my own shots. I didn't come out fast enough, I guess. Nothing you can do about it now, though," Thacher said.
On the second toss, both in the first period, Peterson was able to get around Thacher and muscle him into a cradle where he executed the pin with 49 seconds left in the first period.
The Fort Madison junior advanced to the 3rd place match after top-seed McCrae Hagarty defaulted with a medical injury. Hagarty suffered a medical injury in his semifinal match with Danari Mickel of Ames on Friday night and was already wrestling with a shoulder wrap.
Thacher said not having to wrestle Hagarty didn't affect his match with Peterson in his eyes.
"I don't think that really affected anything. Either way, you warm up the same and you treat the match the same. It doesn't matter."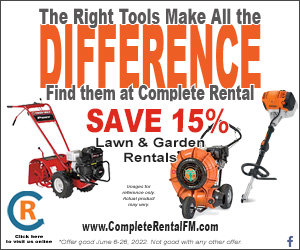 A pin over Evan Franke of Muscatine in the 5th round consolation match sent Thacher to the podium. If he had lost his next two, he still would have wound up in 8th place and the top 8 medal at Wells Fargo.
Thacher said he was happy to finish where he did, and he met his goal for the year.
"It definitely feels better to place. That was my goal coming up here - place high, in the top four, and I did it," he said Saturday.
As a sophomore, Thacher qualified also at 195 after a dramatic, final-moments reversal and pin at the district qualifier in Iowa City. He lost his first two matches at state, however. But he said those losses helped him this year.
"Last year I was kind of nervous, Now I know you have to go in thinking you can beat anyone. That mentality helps a lot," he said.
Thacher won three matches on the mat. He also got a bye in the first round Wednesday with his No. 6 seeding, and got the forfeit win over Hagarty, who would have been a handful if healthy. That gave him a 4-2 mark with the losses coming to No. 3 Ross and No. 4 Peterson.
His 4th place on the podium this year won't be good enough next year, Thacher said.
"Next year I want to climb higher on the podium."
Smith said Thacher had a strong tournament.
"He's got nothing to hang his head about," Smith said. "He wrestled a great tournament and got beat by a tough kid."
The six other wrestlers from Fort Madison all lost their first two matches. Logan Pennock, Teague Smith and Thacher all had first round byes, but Thacher was the only Bloodhound to advance in the championship bracket.
A return reception for the Bloodhounds will be held at the Fort Madison High School MPR beginning around 1 p.m. Sunday and the Fort Madison Athletic Boosters are welcoming the public to congratulate the boys upon their arrival.