DES MOINES - Blecchhhh.
The second day of wrestling at the ISHAA Class 3A state wrestling meet wasn't even close to what Head Coach Ryan Smith had expected.
The Hounds went 0-6 in second round consolation wrestling Thursday in Wells Fargo Arena in Des Moines night, kicking six Bloodhounds out of the tournament, and then Ike Thacher fell in the quarterfinals to make it an 0-7 day.
"I woulda bet a million dollars that we wouldn't have lost every match today," a dejected Smith said after the Thacher loss.
"I think we were the better man in a lot of those matches. We just, for whatever reason, didn't get the job done."
Smith, who had little words for the day, said it might have been the first time ever that he lost seven matches in one day at the state tournament.
Thacher lost to No. 3-seed DreShaun Ross, who Smith said is good enough to win the whole thing.
Thacher battled through several takedowns and was able to lift Ross off the floor and bring him down, but it was after a restart when Thacher had the top spot and the lift and drop didn't result in any points.
"That Fort Dodge kid, he could win the whole thing, but Ike didn't roll over. Now he's gotta come back and do it. You can't talk about it, you gotta do it. I think he will and I'm confident in him."
The night started with Noah Swigart at 120 lbs. up against Ankeny's JJ Maihan. Maihan started early and often on Swigart getting a 10-1 first period lead. Swigart couldn't find an answer for the quick senior and succumbed to a fall halfway through the second period.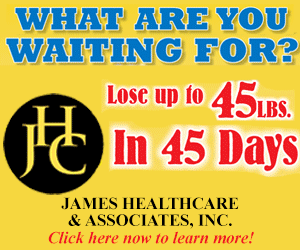 Logan Pennock was up next at 126 taking on Alex Bumba of Cedar Rapids Prairie.
Pennock came out aggressively with several attempts to get the junior to the mat. The first attempt was a successful lateral throw, but the move carried the wrestlers out of the circle and Pennock couldn't get momentum again following the restart. Bumba scored a couple of 2-point control moves and Pennock would escape, but Bumba would keep a one- to two-point advantage until the final whistle with Bumba getting his arm raised with an 8-6 decision.
Nolan Riddle will probably have the toughest time sleeping after the tournament. Riddle lost in the Round of 16 to Dom Rubino of Waukee Northwest 12-9, but had Rubino down on the mat on his back and just couldn't get the mat slap from the referee after the 3-point nearfall.
On Thursday, Riddle was leading 7-6 with about 20 seconds left in the match against Dallas Center-Grimes' Luke Benson. Benson was able to get an escape point with Riddle trying to reset and then locked up with the Bloodhound junior and pulled him to the mat with one second left to get a 2-point takedown and a 9-7 win, ending Riddle's tournament.
At 152, Aidan Pennock was surprised by No. 20 Ethan Riesselman of Dallas Center-Grimes in the second period. Pennock suffered a similar fate as his younger brother Logan in that he couldn't seem to get over the edge with his offense, frequently getting blocked just before getting control.
Riesselman was able to get a 2-point takedown in the second period, just over halfway through, that turned into Pennock's shoulders being on the mat for the pin at the 3:13 mark.
Junior Teague Smith lost his second match of the tournament by 2-1 scores. In the wrestleback Thursday night, Smith locked up with Spencer's Jace Fullhart. Fullhart scored two-points in the second period. Smith was awarded a penalty point in the third period. Smith started up on a restart so no control points were awarded and, with time expiring on the match, Smith had Fullhart on his side and was trying to roll him over for some points on a nearfall but couldn't execute the move before the whistle.
Senior Daniel Sokolik was the final consolation match of the 2nd round for Fort Madison. Sokolik was up against No. 19 seed Jacob Mohler of West Des Moines Valley.
Mohler scored control points in the first period and third period and scored an escape on a restart to win by a 5-0 decision.
Smith said it's an issue of being better when it's time to be better.
"We gotta be sharper. Like I said yesterday, there's small room for error at the state tournament and you can't make silly mistakes," Smith said.