Money would go to upgrading county's IT equipment
BY CHUCK VANDENBERG
PCC EDITOR
FORT MADISON - The panel convened to allocate funds from the county's more than $6.5 million in federal America Rescue Plan Act funding is recommending the county spend $275,000 on county Information Technology upgrades.
The panel, which to date has authorized just over 30% of the county's allocation to a broadband expansion project in the county, made the recommendation after hearing from a county IT tech team that the county is operating with outdated tech.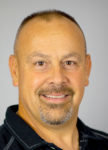 "To me, this is a high priority," said panel chairman Garry Seyb, Jr. "We're operating with some computers that are more than 20 years old. We've had three IT directors in the past three or four years and we're seriously outdated."
Budget Director Cindy Renstrom said there was some money in the IT department budget, but some of that is being used for salaries for the two full-time and one part-time staff. County IT director Kevin Harter said the department needed about $275,000 to bring the department closer to contemporary status.
The panel had been holding on to the remaining funding, about $4.3 million, as Lee County Grant Writer Chuck Vandenberg and county officials look for funding to build a new county health building and EMS Ambulance bay.
Seyb, along with State Sen. Jeff Reichman, Lee County Economic Development Director Dennis Fraise, and Vandenberg went to Des Moines to talk to Iowa Gov. Kim Reynolds' staff about possible funding streams to get the health department built.
Vandenberg said finding grants for building construction has proved difficult with little state ARPA funds being allocated for vertical infrastructure.
The Governor did just release a non-profit Innovation Fund that has $20 million allocated to state non-profit groups for construction. The application process for that fund begins June 27, but governments aren't allowed to apply for funding assistance.
The Lee County Health Department has a non-profit arm called Friends of Lee County Health Department, but Vandenberg said he's looking into the possibility of that funding stream, but awards from that fund will be very competitive.
"They're offering grants of up to $3 million. Not all of them will be that much, but it will be very competitive."
The county is waiting on a deed for property being donated from the Glen Meller family where the Iowan Motel used to sit. Meller has already demolished the structure and is waiting for a party interested in the iron from the building to haul it away. There's also some foundation rock on the property that is yet to be removed.
Vandenberg said the deed is being reviewed by Meller's attorney to prepare it for transfer to the county. He said he hopes the county has the deed before the end of the month.
Vandenberg also said he has received requests for payments on county grant awards for KPLAY in Keokuk and SIREPA for the broadband project. KPLAY has already been awarded $15,000 and SIREPA is looking for a first payment on that project of $704,000.