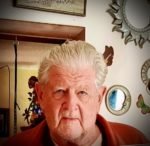 Gene Paul Crabbe of Dallas City, Illinois, or "Crabbe" as he liked to be called, passed away on Monday December 20, 2021 at 12:30pm at Southeast Iowa Regional Medical Center, West Burlington, Iowa, due to complications from COVID.
Crabbe was a kindhearted soul who never knew a stranger; he loved his family, and had a special place in his heart for his grandkids.  If you knew him, you knew a friend.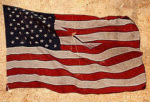 Gene was born on December 27, 1937 at St. Mary's hospital in Quincy, Illinois, to the parents of MacArthur and Grace (Zimmerman) Crabbe.  While growing up in Quincy, Gene attended Quincy High School where he played on the football team. Upon the completion of high school, Gene went on to join the United States Navy, where he served 4 years as a Boiler Technician.
When Gene returned home from military service, he worked a short time for CIPS, before he began his career with Illinois Bell Telephone, in Quincy, Illinois.  While working for the phone company, he started as a lineman and over the years proudly worked his way up the ranks to management.  It was during this time Gene met the love of his life, Alma D. Liggett, of whom he married on August 29, 1959.  Gene and Alma spent 56 years of laughter and love together before her passing on January 20, 2015.
Crabbe had many hobbies, but the one that stood out the most, was his love for trains. You could ask him a question about a train and he could tell you just about everywhere it was going in the U.S.  Whether it was Santa Fe, Burlington Northern or Amtrak, he could probably tell you where it was going.  He also, liked to play tennis, softball and basketball in his younger years, and he and Alma have driven through just about every state in the Continental U. S. His love for life and family made him the special and lovable man he was.
Gene was preceded in death by his parents and his wife, and is survived by his three children; Julie Gale of Dallas City, Illinois, Gene Crabbe of Gilbert, Arizona and Angela Crabbe of Fort Worth, Texas; three grandchildren; Scott Payne, Elizabeth Crabbe and Victoria Crabbe; four great-grandchildren; Kyla, Reese, Braylen and Samantha; one brother Dave Crabbe of Quincy, his three sons David, Mac, and Tony; and two cousins Dennis Crabbe and Alma Jean and Charlie Duesdieker.
A Celebration of Gene's Life will be held in the Spring/Summer of 2022.  A memorial fund has been established in Gene's honor for St. Jude Children's Research Hospital and the Oregon Health & Science University Hospitals & Clinics.  Memorials may be sent to the Gene Crabbe Memorial Fund, c/o Banks & Beals Funeral Home, P.O. Box 70, Dallas City, Illinois 62330.
To leave a condolence for the family, please visit Gene's obituary at banksandbeals.com.