LEE COUNTY – Several Lee County officials have heightened concerns about the current state of the county budget and its ability to meet obligations in the current fiscal year.
That conversation became a spirited one in a workshop following Monday's regular meeting of the Lee County Board of Supervisors.
Lee County Supervisor Matt Pflug said the board needed to have a heavy discussion about the current status of the general fund balance.
From that point, the work session became a sometimes cantankerous debate on how to move forward – and how we got here in the first place.
"Obviously this is the worst I've ever seen it in the 16 years I've been on this board," Pflug said. "This is scary. We don't know if we have enough money to get through March - well, we don't (have enough money)."
"How did we get here? We can talk about that all day," Pflug said.
Budget Director Cindy Renstrom responded that the county should have raised the levy in July of 2021, the start of the fiscal year when the county took over the Lee County EMS service.
Pflug said that was something the county couldn't have seen coming, but the county needs to find a way out now.
Supervisor Ron Fedler said the county should have raised the levy when they gave out "those huge raises" beginning in fiscal year 2022.
Fedler got pushback from Supervisor Chairman Garry Seyb and Renstrom on that scenario.
Renstrom said supervisors have been very reluctant in the past to raise the levy.
"Do you know how hard it was for me to get you guys to change general supplemental (which is the fund that's responsible for employee benefits)?" she said. "Some of you guys didn't want to raise the levy."
County Auditor Denise Fraise agreed.
"That's right. You guys wanted to keep that at 2%."
Pflug said the board never wants to raise taxes.
"That's our commitment to taxpayers, that we try to hold the line on the levy. That's what we try to do, but now we're in a huge mess. We're going to have to pull money from somewhere to cover some of these deficits.
"Do we have the tough talk about taking a wage freeze? I know it's never popular."
Seyb said the current funding shortfalls don't have anything to do with the raises, but the county's neglect in keeping up with inflationary pressures over the past 12 years.
He said a wage freeze isn't an option with negotiations already underway. He rolled out a barrage of numbers showing how the county is still behind on keeping with rising costs of payroll and other regular costs.
"We're going to have to raise taxes. There is no option other than that, if they (the state) don't take that option away from us," he said.
He said the average of county levies in Iowa over the last 11 years was $10.64/$1,000 of assessed valuation. He said Lee County's levy for 2023 is $10.32.
"While it seems like it's been a great job on the part of the county, when you look at it, it shows we have not kept up with the increases in inflation in the budgets," he said.
Over the past 12 years, Seyb said raises in Lee County averaged 2.33% for county administration, 2.27% in the sheriff's office, and 2.55% for county regular staff over the last 11 years not including 2023.
"When you factor in what we did last year, the raise that everyone seems to focus on, when we factor that in to the last 12 years, the administration unit went to 3.06%, the sheriff went to 3.33% over the last 12 years, and personnel went to 3.17."
Seyb said the last few years has been crazy with the cost of living, so he went back 12 years to get a more comprehensive snapshot. He said the inflation rate was 2.36 % between 2012 and 2023.
"If you look at what the raises did, we really haven't given raises. We've barely kept up with the cost of living over the last 12 years."
Pflug pressed Seyb harder on the current financial situation.
"What does that have to do with the mess we're in now?" Pflug said.
"You can go back and look at the snapshot of 10-12 years, but we've got problems right now."
Seyb said the county needs to right the ship now and not engage in a "knee jerk reaction."
He said the county needs to be cautious on raises for 2023-24 and 7% isn't in the ballpark, but neither is 0.
"I don't understand why we would do that because it negates what the raises were last year," he said.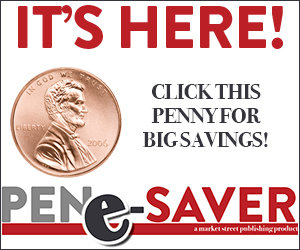 The county is also looking at a potential $330,000 increase in its employee health insurance program.
Seyb said the current budget is $49 million and in 2020 the budget was just under $27 million.
"How the hell can we do that without raising taxes? We can't," he said.
"The bottom line is everyone is paying more, You're paying more and I'm paying more as a family."
With Lee County still .30 under the average levy in Iowa, he said it's time to get back in line with the current taxing structure.
"What I'm saying is this body - instead of keeping up with natural inflation, we go back to 'we can't raise the levy, we can't raise the levy, we can't raise the levy'. And that is what's gotten us to this point," Seyb said.
In the last two years, the county has added $5.4 million in expenses combined for the EMS Ambulance service and the creation of a separate IT budget. That budget had been siphoned off of each department based on the amount of equipment in each department, and had not previously been its own functional revenue/expense line.
"What I'm saying is we're going to have to raise taxes, but that shouldn't be at the sacrifice of our employees," Seyb said.
Seyb said the county could have raised taxes in the past, but they chose not to.
Fedler said Seyb was the strongest advocate for pay raises in 2022, saying they could do it without raising the levy.
"I argued the opposite - that you can't spend this much more money and not increase your revenue. It's a recipe for disaster," Fedler said.
"Because of that, when it came to voting, I voted no. I could see this coming just from managing my own business. You can't increase expenses and not increase your revenue without that coming back to haunt you."
Seyb said this current situation is not solely because of the raises, citing the ambulance department and the closure of the Keokuk Hospital/ER.
Pflug said the county has to keep the fund balance closer to $3 million for emergencies.
"This is an emergency. Now we're at a scary level."
Renstrom said the county may have to dip into ARPA funds to meet obligations.
Seyb said that hasn't been determined yet, but Ambulance revenues are above projections in the ambulance department.
Pflug said the county is benefitting from several funds right now, but without them, it would be in financial trouble.
"What if we didn't have the opioid settlement money, or the ARPA fund? We'd be in serious trouble. And you can't run a county that way, you just can't do it."
Supervisor Tom Schulz said that's what the county's been doing.
"Unfortunately, we have been. So now we have to correct that," Schulz said.
Renstrom said the county is looking at a $2.8 million balance at the end of the fiscal year 2024, which is June 30, 2024. But she said that's with a projected increase from 3.5% to 6 percent if the state allows them to do that.
"When people open up their tax bills, they aren't happy. We can have this dialog all day."
Seyb asked Pflug if the alternative was laying off half the county employees.
"No, we never want to do that."
"Then what's the alternative?" Seyb pressed.
Supervisor Chuck Holmes said Jefferson County runs with one ambulance and Lee County has four, hinting that could be a spot for savings.
Lee County Sheriff Stacy Weber pleaded with the board to not do what Jefferson County is doing.
"Do not do what Jefferson County is doing. Please."
Seyb asked the board when would be the right time to raise taxes.
"We're paying less now than we have the past 12 years on average."
Because the discussion was in a work session no action was taken. The county could have until the end of April to complete this year's budget with current legislation pending. Typically the budget for the coming fiscal year would be submitted by March 30.