FORT MADISON – As several candidates for the city's vacant City Manager position got a peek at Fort Madison via the annual Wine & Beer Walk Friday, the real work began Saturday with interviews with the City Council.
City Clerk Melinda Blind issued a special meeting notice following the interviews Saturday for the council to go into closed session to deliberate the candidates and then to come into open session to possibly make an offer on the position.
The names of the candidates haven't been publicly released, and according to the special meeting notice, the candidates have requested a closed session to review their qualifications, which is applicable under Iowa Code.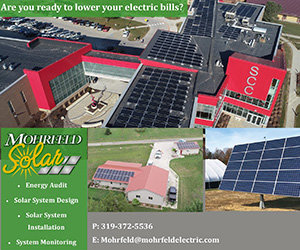 The three candidates, two men and a woman, are being considered to replace former City Manager David Varley who left the position in May.
The city's search firm, the Hinton Group, will be making recommendations on the next steps in the hiring process when the council comes back into open session, to include a potential offer to one of the candidates.
The council's regular session is planned for Tuesday night where the third and final reading of enhanced language to the city's dangerous building code. The new language will give city officials and the city's attorney more tools to administer to buildings in dangerous conditions within the city.
The council will also consider a change order on the 10th to 18th Street project on Avenue H and a final signature from the mayor to wrap up the project.