FORT MADISON - City officials say news of the closure and demolition of the Old Fort in Fort Madison may be premature.
On Wednesday afternoon, the "Our Old Fort Madison" Facebook page said the Fort staff had been informed they were closed permanently and the Fort would be demolished.
City Manager David Varley said Wednesday afternoon that "someone has spoken out of turn" and that options for the Fort are still on the table.
"We want people to realize that the Old Fort is part of our town's history and no decisions have been made yet. Somebody spoke out of turn. Somebody is posting something that shouldn't be posted," Varley said.
The "Our Old Fort Madison" Facebook page posted the announcement at around 2 p.m. Wednesday. That Facebook page is not run by the city, according to Varley. He said someone associated with the Old Fort must be administering that social media outlet. The post has since been taken down.
Varley said a press release on the status of the Old Fort should be forthcoming.
"This is supposed to follow an orderly path of this, then this, then we have a plan. Now everyone's getting slapped in the face. This isn't the way it's supposed to go."
That line was reiterated by Fort Madison Mayor Matt Mohrfeld.
"We were preparing a press release that says we're definitely exploring options. Here's the short answer. After we inspected it, (Fort Madison Fire Chief Joey Herren and Building Director Doug Krogmeier) said this cannot be occupied. It is that far gone," Mohrfeld said.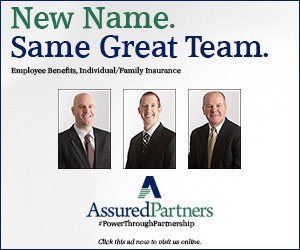 "But there has been no concrete decision. The City Council has not gotten together. There could be recommendations from staff. But we're taking Joey and Doug's advice serious. It is not in a condition that we can have the public in it."
Mohrfeld said after Tuesday's City Council meeting that options on the table included closing it, but that would have to be a City Council decision and the council hasn't discussed it.
"We haven't even updated the city council officially on some of these reports," Mohrfeld said.
"Is it going to be a tough path forward? Yes, But it's been years of not putting forward a good maintenance plan, and years of mismanagement."
On Thusday of last week, the group toured the facility. Varley said he was surprised at some of the conditions of the 38-year-old Fort.
Mohrfeld said Old Fort Director Dr. Eugene Watkins has been in meetings to discuss the Fort. No one was at the Fort on Wednesday afternoon.
Mohrfeld said the city will not go against the recommendations of Herren and Krogmeier
"We cannot, and will not go, against Doug and Joey's assessment. We will not put people's safety at risk," he said. "But nothing has been finalized on our end."
The Fort is fully owned and operated by the city and any decisions, Mohrfeld said, would have to come from the council and that hasn't taken place.