About 10% would come from county coffers in preliminary road/bridge plan
BY CHUCK VANDENBERG
PCC EDITOR
LEE COUNTY - Lee County Engineer Ben Hull outlined a preliminary $31.1 million five-year county road plan Monday afternoon.
The highlight of the plan includes paving both Chalk Ridge Road and 255th Street west of Hwy. 218.
Hull called those two projects "aspirational" and said several projects could get adjusted in the plan.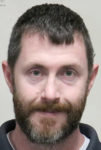 "The reason I tell you it's preliminary is that I think we've done a good job on it, but it needs some more time for review and probably a look at cash flow. Things may shift by year end," Hull said.
New legislation at the federal level, including the Infrastructure, Investment and Jobs Act, has pumped additional funding into the county's work plans, but increased costs of the work could make it a zero sum gain.
"It's had some unintended consequences and lack of clarity in overall dollar amounts, but at the federal level, there's a very large increase in commitment to transportation," he said. "But, to be clear, in infrastructure as it affects us - meaning highways and bridges - some things are still being decided."
Hull said he's hearing a 10% to 20% increase in bridge money, but he said the Construction Price Index shows price increases of about 35% through the third quarter of 2021.
The state has also indicated it will no longer be able to sustain the SWAP program, where local governments would trade federal road dollars to the state in exchange for state dollars because federal dollars required a 20% match.
"That's a major disappointment. It's been in place for three or so years and that's how long it took to get the whole program figured out. Now that they have, they're going to unwind it all."
Moving back to federal grants will require the match as well as following federal Davis-Bacon rules with regard to labor. He said that will also add time to projects that utilize federal dollars.
Of the $22.8 million planned through 2027, $3.2 million is local funds from county property taxes. $3.56 million will come from federal bridge replacement funds, $1.4 million will come from a Surface Transportation Block Grant, and the remainder would come from federal Farm to Market grant funding of $22.8 million.
The work also includes seven bridge replacements, one in 2023 on 140th Avenue northeast of Shimek Forest at a cost of $500,000. All but $1,000 will come from federal bridge money. 2023 plans also include resurfacing Perkins Road northeast of Denmark off the Skunk River at a cost of $400,000 from Farm to Market funds.
Highway J50 also known as the RISE road that circles west north of the bypass down toward Green Bay Bottoms. is also set for a facelift. The road is less than 10 years old, but Hull said the roadway, which was given to the county by the state, isn't performing well and needs to be seal-coated to get an additional three years.
Hull said he's going to reach out to the state to find out if anything can be done about the poor performance of the roadway.
The Chalk Ridge and 255th Street work have been on the 5-year plan since before Hull joined the county. He said that's why they call them "aspirational" projects, but he said he knows residents want to see the projects completed.
The total plan includes 36 projects, including 8 bridge replacements – six of which would be paid for with mostly federal bridge replacement funds; three bridge rehabs; 11 culvert replacements; and 13 road improvement projects. Included in those is a 2024 resurfacing of Hwy. 103 west of West Point at a cost of about $2.2 million. That work is projected to be funded with a $1.4 million STBG and $812,000 in federal Farm to Market road funds.