FORT MADISON – On a night when Washington had no answer at all for the Hounds' Hunter Cresswell – they didn't need one.
Cresswell went for 35, scoring on the Washington Six triplets all night long, but it was the Demons who were able to convert from outside to keep the charging Bloodhounds at bay in a 71-64 win in Southeast Conference action.
"We got the post domination that we knew has been there and we saw the capability of it. We got it tonight. We just didn't knock down shots," said Head Coach Ryan Wilson.
"Super proud. That was a hell of game."
Wilson was without Dayton Lamar, and Cresswell played all but 15 seconds out of a timeout in the fourth quarter when Fort Madison needed to foul and he was playing with four. Wilson opted for a quicker lineup with players who had fouls to give.
Wilson said the Hounds talked about toughness and growth and maturity before the game.
"That's gotta be our M.O. right now. Those three things. We're in the home stretch of the season and there are a few things we can fix. But we only had six turnovers and gave up only five offensive rebounds."
Fort Madison trailed from the jump with the exception of a tie at 9 in the first quarter when Leif Boeding scored on a putback of an Aidan Boyer miss. The teams hung with each other the rest of the first quarter with Washington holding a four-point lead with less than a minute left.
Cresswell would get banged around inside on a bucket and convert the free throw to make it an 18-17 Washington lead at the end of one.
Washington would extend the lead to 10 at 29-19 when Ajay Six hit a 3-ball from the right baseline. Cresswell and Six would exchange buckets and the lead would see-saw the rest of the first half down to a 36-26 Washington lead at the break.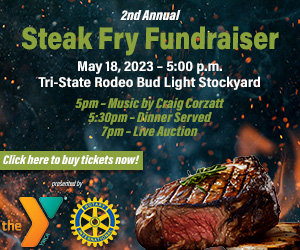 Washington would push the lead to 12 with about two minutes left in the third quarter, but Cresswell went nuts with 1:09 left and outscored the Demons 9-3 in the final minute and cut the lead to six. Ethan Patterson would ring up one of his patented threes to make it a nine-point game, but Cresswell again would work a hoop and foul with about a second left in the quarter to make it 55-49 going into the final quarter.
The Bloodhounds would whittle away to start the fourth and would get within one at 57-56 when Cresswell scored again inside with three and four Demons collapsing in the lane.
Washington would put together a short 5-0 run to get some breathing room. A three from freshman Nolan Guzman cut it back to three, but Fort Madison couldn't put it back together.
The Hounds were uncharacteristically cool from the perimeter, which took a lot of the sting out of Cresswell's night inside the paint.
"It just seemed like everything was working. You get into that rhythm, like a shooter. But it was very physical. I definitely got away with some offensive fouls, but they got away with some defensive fouls, too. It was just physical," Cresswell said.
He said he did get a little selfish when things were going so well.
"I was feeling it, so I just wanted it."
Cresswell had just three points in the previous game when Washington beat the Hounds by 20.
"I think this helps my confidence a lot. Tonight I realized that a extra little move helps me finish and it gives our guards confidence that I can finish it off if they put it up."
Boeding finished with 15 for the 1-7 (5-11) Bloodhounds. They host Davis County on Monday to start a heavy week with away games at Burlington on Friday and Muscatine on Saturday.