One of my former Creative Writing students, Aimee Gauley (by golly) from Ft. Madison, told me that I needed to come to Ft. Madison and watch this movie, "Intent Unknown" being filmed. I've never seen a movie being made, so I jumped at the chance. It was being shot at the home of Beth and Jeff Deacon up on the bluff that overlooks Ft. Madison on Bluff Road. (Bluffs are so named because they pretend to be mountains, but they're bluffing.) Aimee, who runs a beauty salon in Ft. Madison, was retained as the make-up artist for the movie.
Beth Deacon, who is a high school math teacher in Keokuk, wrote the script for "Intent Unknown." She has also written an excellent book, available on Amazon, "Seven Doors In" (her author name is Beth Rondeau) about being a teacher at the Maximum Security Prison in Ft. Madison. I highly recommend her book.
Beth's husband, Jeff, is an engineer at the fertilizer plant in Wever, and is in charge of taking care of the myriad things that need taken care of for "Intent Unknown." He could be called a gaffer (not gopher).
"Intent Unknown" uses a lot of local talent, including Beth and Jeff's daughter, Lucy, and Cameron Muston from Keokuk, and many others. The biggest known star is Eric Roberts, Julia Roberts' brother.
I met the Director, Terence Gordon, of "Intent Unknown." Check out his documentary on Amazon Prime, "What's in a Name - A Versace Story." Terence pointed me in the direction of the cinematographers. "Interview them," he said. "They're the ones who make this happen."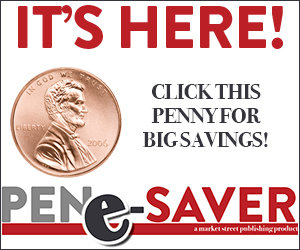 I found out real quick cinematographers are not called "cameramen." They are artists. I also found out real quick that making a movie is a lot of hard, grueling work, with little glamour. The actors and film crew might start shooting at 6:00 am, and not call it quits until 10:00 or 11:00 at night. Seriously. And it can take a couple of hours of shooting for a couple of minutes of film. Egads!
Cinematographer, Devon "Troublesum" Smith is from Jamaica and Atlanta (Hollywood East). He has a college degree in business and economics and worked for JP Morgan-Chase. He performed dance-hall style music in local clubs in New York City, as well as Africa and Costa Rica. Everyone said he ought to be an artist. He wanted to do a music video but didn't have much money. He met Terence Gordon who offered to shoot the video if Devon would edit it. Devon didn't know how to edit, but he learned from YouTube, and in the process fell in love with film. "Film takes every art form and puts it together," he says.
Cinematographer, Cruz "Supa Dope" Arrington is from Puerto Rico, is an ex-Marine, and has a law degree. He was walking down the street one day, and a whole block was roped off for a movie set. He was smitten. He began poking around and was just about thrown out by security. He said, "I'll do anything, man. I'll get coffee, I'll pound nails, just let me be a part of this." The guard told him, "Okay, if you can keep your eyes open and your mouth shut." Cruz has never looked back. He was mesmerized. He was called. One of the first movies he shot won Best Film Maker's Award. He was off and running.
Okay, now for the fun. They had a part in the film for a grandpa (actually they wrote it in). I look the part of Grandpa, right? You guessed it. I have a 30-second cameo in "Intent Unknown." Look for it to be streamed, or at your local theater. I'll be signing autographs.
Have a good story? Call or text Curt Swarm in Mt. Pleasant at 319-217-0526, email him at curtswarm@yanoo.com, or visit his website at www.empty-nest-words-photos-and-frames.com.