BY CHUCK VANDENBERG
PCC EDITOR
FORT MADISON - Less than one year into his position as Activities Director at Fort Madison High School, Ben Fry will be leaving his post.
Fry said he's not sure what his departure will look like but he's under contract until June 30. He started with the district on July 1, 2020 after leaving New London.
"At this point I'm kinda waiting to see what comes of my current position. I don't know if they will want to bring someone in immediately or if they will want me to fulfill my contract through June. That's what I'm waiting on. Being under contract with Fort Madison won't allow me to do anything unless the let me out of it," Fry said Tuesday night.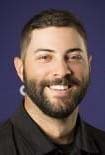 He doesn't have another job lined up, but said the move was prompted by a job offer his wife got in the medical field in Des Moines. The two started their careers in Des Moines and Fry said he was sad to leave Fort Madison so soon, but was looking forward to reconnecting with friends.
He said he was meeting with FMHS Principal Greg Smith and Superintendent Dr. Erin Slater on Wednesday to flush out what the remainder of the year will look like.
"My wife has an awesome opportunity in Des Moines and I told her if that's what she really wants, I would make it work. This opportunity will challenge her and we're excited to get back there."
He said the plan was to set up roots in Fort Madison, but sometimes life gets in the way of plans.
"We were sold on Fort Madison. This was the plan and we were waiting for the opportunity to settle down. But every now and then you get a curve ball thrown at you. My wife's family and my family are both down here so it wasn't an easy decision. We thought about everything we wanted and at the end of the day we thought this move was the best for our family," he said.
Fry said the administration and coaching staff and athletic department, including assistant Deb Wiseman, are some of the best people he's worked with in his career.
"I can't say enough about the coaches Fort Madison has in place. Hands down they are the best coaches and people I've had the opportunity to work with," he said.
"They've made me better as an AD and as a person. They make me want to strive for more and I already had high aspirations.
I can't thank these people enough for embracing me and my family. This isn't the legacy I wanted to leave behind in Fort Madison and not how I wanted to go, but I'm very thankful for the time I've had and the welcome I've received."
Slater said Fry has been a great addition to the district.
"We wish him the very best of luck as he relocates with his family," Slater said.
"The district will be working with Ben on spring duties and filling the position through our regular application process."