Although it may be cold and blustery outdoors, now is the time when gardeners start dreaming about the vegetable or flower gardens they will be planting in just a few more short weeks. It's the time when the seed catalogs are arriving, and seeds will soon be started indoors with the hopes of a great outcome this summer. We have planned a great springtime tour this April 12 – 15, 2023 to help you along with those dreams.
Perhaps you have watched an episode or two of P. Allen Smith's Garden Home or P. Allen Smith's Garden to Table on PBS. How about seeing P. Allen Smith's Moss Mountain Farm and quite possibly have the opportunity to meet him yourself? Come along with Burlington Trailways as we make our way down to Roland, Arkansas where we will have a guided tour of his 3-story Greek Revival-style home and gardens while learning about his design approach. Enjoy lunch from one of Allen's personally selected recipes prepared from some of the freshest ingredients possible, right from the farm. For dessert, enjoy a slice of Allen's famous buttermilk pecan pie with homemade whipped cream! Visit the Terrace Garden, the Hidden Rose Garden, Hydrangea Alley and his one-acre vegetable garden. And last, but certainly not least, visit Poultryville where you get to meet the chickens and other animals. Learn why he started the Heritage Poultry Conservancy and get to say hi to your favorite farm animals from his TV show – Trudy, Moose, Smudge & Squeak, just to name a few. This is where he lives, and when there he will come out to meet everyone, answer questions, perhaps give a short seminar talk and always happy to sign books.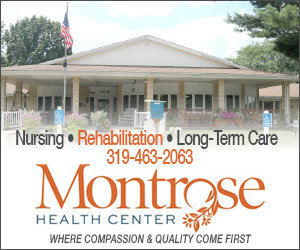 Then we are off to one of the American Bus Association's 10p 100 Events, the Charleston, Missouri 55th Annual Dogwood-Azalea Festival. Tour the 6-mile Dogwood-Azalea Trail when Charleston glows with the beauty of magnificent three-generation dogwoods and azaleas at peak bloom. While the dogwoods and azaleas are the true stars of this festival, there are many other activities to do and things to see. We join a step-on guide for our own private tour of some homes and gardens and then still have time for the many events held within a 3-block radius of the Chamber of Commerce including arts & crafts vendors, food vendors, a parade, plant sale, and plenty of shops offering antiques, gifts, and consignment items. This is truly a fun-filled day of flowers and more!
On the return home with visions of your own garden plans for this year swirling in your head, we make a stop at Baker's Heirloom Seeds where their passion is saving, growing, and sharing rare seeds! Here you can shop for seeds and plants (some you may not find in other places), see their trial gardens, learn more about seed growing, enjoy the animals and visit the authentic pioneer village. It'll be hard to leave with so much to choose from, but just think about what you can enjoy this summer from all of your ideas you've gathered and the seed and plant purchases from this tour!
For more information visit us online at TrailwaysTravel.com or give us a call at 319-753-2864 ext. 162.