FORT MADISON - According to Fort Madison Activities Director Jeff Lamb, Bloodhound softball will be moved to the Baxter Sports Complex this summer.
Lamb told a group of six, including Baxter Sports Director Jeff Woodside, board members Larry Smith and Bill Schulte, Denmark Ball Association President Jared Durbin, and former FMHS baseball coach Dick Burch about the decision Sunday night at a meeting at the sports complex.
Current Fort Madison baseball coach Ron Walker and softball coach Jared Rehm weren't in attendance, and both said they weren't aware of the meeting.
The meeting had been posted on the Fort Madison Activities Facebook page for anyone who wanted to be a part of the discussion.
Lamb said baseball is set to be moved out to the complex in the summer of 2024.
"My goal hasn't changed since the fall, so I want our softball to be out here this summer and our baseball to be out here next summer," Lamb said.
He said softball will be a fairly easy fix and can be done quickly.
Woodside said the district and the sports complex already have a good relationship with the soccer program.
"From the facilities standpoint, it's an excellent chance to expand that partnership," Woodside said.
"It's an excellent opportunity to do so."
Durbin, who is in his fifth year with the Denmark Ball Association, said the boys' youth program that has used the high school diamond will be impacted by the move.
Durbin asked what the hurdles were to moving the baseball field.
Woodside said they would either have to bring in grass for the infield, or install turf. He said if they use a grass infield they lose the ability to play softball.
He said hurdles to bringing in turf would be financial and the complex is currently working on getting estimates to turf the infield. He said it would be the hope of the complex that the district share in that cost.
Woodside also said the fences need to be addressed.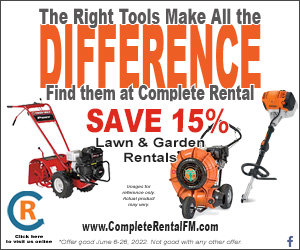 "The right field and left field fences would have to go back another five feet," he said. "That's not a big deal."
Lamb said turfing would be the preferred choice.
He said past conflicts with the property owners near the school district has very little to do with moving softball.
Darrell Davolt, who lives just west of the current Hoskins Field, had expressed concerns to the district about foul balls damaging his property. The incidents increased after several trees were removed to make way for the P.O.R.T. trail expansion around the school property.
Another property owner to the north of the field also expressed concern about people driving on his land to park between the two current fields.
"The neighbor has very little to do with it. The neighbor has not spoken to me and there's been nothing more with the situation since I came in," Lamb said.
He said one of the reasons for the move is parking and handicap accessibility "are terrible".
"We have people that come in and don't understand that they're driving on private property. I wouldn't want that, and no matter how you mark it they're going to drive on that," he said.
But Lamb said the baseball field isn't in the shape it should be for current high school baseball.
"For me it's about giving our students an opportunity to play on a field that is not embarassing," Lamb said.
He said Oskaloose sent pictures of the field to the state after a playoff game was held at the Fort Madison field this past summer.
"To get even close to what they have (at the complex) would take too much money and too much manpower," he said.
"Right now if I took a picture of our fields and a picture of your fields and I asked where you would rather play, not one person would look at our field and say, 'Yeah, that's it'."
Smith said the complex has spent a lot of money improving the infields and they can be played on several hours after a heavy rain, whereas in some cases the high school field isn't usable even after a day of rain.
"A couple years ago they were out there with all kinds of equipment and personnel trying to dry out the infield and still couldn't play that day, so this takes some of those issues out," Smith said.
Lamb said it's his plans that the current fields will be green space used for practicing for outdoor sports as well as the marching band.