FORT MADISON - A Fort Madison man was taken to the hospital Wednesday evening following a basement fire in the city.
The man who, has not been identified under HIPPA regulations, was transported to Iowa City hospitals with injuries. A condition report was not available.
Fort Madison firefighters responded to the call at about 9:15 p.m. to 1733 Avenue L for what was believed to be a basement filled with smoke and a subject still inside the home.
Fort Madison Police arrived shortly before firefighters and officers Dakota Worley and Greg Warosh pulled a subject through a first floor window.
The subject was treated by Lee County EMS and taken to Southeast Iowa Regional Medical Center in Fort Madison and was then transported to Iowa City.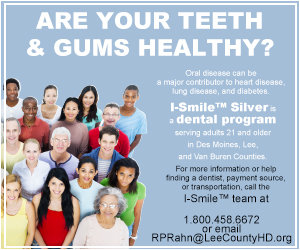 According to Fire Chief Joey Herron, the fire was contained to the lower level of the house, but seems to have originated in a first floor bedroom.
"We know the point of origin and we're leaning to it being caused by smoking materials," Herron said
"We didn't have to use much water, it kinda put itself out. I don't think we used 100 gallons. They told us originally when it came in that it was in the basement with smoke and flames showing, but it was actually on the first floor."
Herron said he didn't have a condition report on the subject pulled from the building other than he was transported to Iowa City with injuries.
The state fire marshal's office has been contacted about the fire, but have not been on scene to investigate pending the condition of the victim. Firefighters were on the scene for about two hours.
Lee County Sheriff deputies also responded to the incident.