Local health officials stand firm on CDC recommendations as Omicron surges
BY CHUCK VANDENBERG
PCC EDITOR
FORT MADISON - Health officials in Lee County are continuing to urge residents to stay masked when out and home when ill as Omicron numbers continue to escalate.
Positive test numbers this week aren't even the highest this year, but in confirmed lab cases 15.2% of those tested in the past seven days are positive and 16.9% of those tested in the past two weeks were positive.
County residents ages 5 and up that are fully vaccinated are just over half the population at 50.2%
Lee County Health Department Administrator Michele Ross said that positive tests countywide are 86.4% Omicron variant and 13.6% are Delta for January. Statewide those numbers are 92.2% and 7.8%.
Ross said those positivity rates are most likely underestimations as home testing is not always included in the data.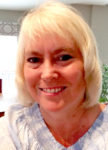 "We are still considered a high transmission community and should continue to take necessary precautions to reduce transmission risks as we should for any contagious viruses," Ross said.
"We hope to see our positive test numbers trend downward, but that all depends on everyone working together to mitigate transmission risks which means staying home when ill when you have an infectious virus, seeking testing to rule out COVID-19 if suspected or have been exposed, and following CDC guidance for isolation and quarantine if you are positive or exposed."
Ross said LCHD and state health officials are still encouraging people to wear well-fitting masks in public settings to reduce transmission risks, as well as choosing to be up-to-date on vaccinations.
"Of course we also encourage frequent hand washing and other infection control precautions that have been promoted from the very beginning.  All of this will help reduce virus transmissions in our county including cold and flu viruses."
Meanwhile Gov. Kim Reynolds announced today that she will be letting the Public Health Proclamation that's been in place in one form or another for close to two years, expire on Feb. 15, 2022.
"We cannot continue to suspend duly enacted laws and treat COVID-19 as a public health emergency indefinitely. After two years, it's no longer feasible or necessary. The flu and other infectious illnesses are part of our everyday lives, and coronavirus can be managed similarly," Reynolds said.
"State agencies will now manage COVID-19 as part of normal daily business, and reallocate resources that have been solely dedicated to the response effort to serve other important needs for Iowans."
Ross said she's concerned that the virus has become a secondary thought to many people as they try to get back to normal.
"I know this has become a common mindset for many people given how long we have all been dealing with this and will continue to deal with especially if it will be considered endemic by top officials.  Bottom line, for those who test positive for COVID-19 and only have mild cold like symptoms or no symptoms and recover easily- consider yourself lucky," Ross said.
But she said unfortunately there are still far too many people who are experiencing more serious illness that has led to hospitalization and long-term serious health effects.
"That is the risk we all fall under- the unknown outcome.  As public health, we continue to promote best practices for reducing spread of virus activity and taking added precautions especially to protect those who are more vulnerable and susceptible to severe illness and complications."
Ross said unvaccinated Iowans still make up the largest percentage of those currently hospitalized or in ICU beds in the state, according to state data.
In Reynolds release Thursday afternoon, she said Iowa is one of about half the states in the country to allow public health proclamations to expire.