FORT MADISON – Area public school officials are reacting with some consternation about the new law signed by Gov. Kim Reynolds this week that allocates public funding for private Educational Savings Accounts.
Reynolds signed the Students First Act into law earlier this week establishing the savings account with approximately $7,600 in annual funds contributed to the accounts that can be used for private school tuition and expenses.
The law is capped at families living at 300% of the federal poverty level, the first year and 400% of the federal poverty level, just over $111,000 for a family of four, in the second year. The third year there are no income restrictions allowing anyone in the state to access funds when transferring to a private or online school.
The law also gives public districts $1,205 for each child that leaves the district for a private school.
State Sen. Jeff Reichman (R-Montrose) voted in favor of the bill saying he wanted to do what was best for students across the state. He said the impact to rural areas of the state will be minimal and discussed that with Dr. Erin Slater of Fort Madison Community School District; Dr. Andy Crozier of Central Lee Community Schools; and Dan Mart of Keokuk Community School District.
"I heard their concerns about it not doing much for rural schools," Reichman said, "I made some calls to Holy Trinity Catholic and Vincents in Keokuk and we talked about their capacity and tuition. I agree we aren't going to see a lot of movement here.
"But I'm a Senator for Iowa, not just Lee County and I think this law gives a lot of students opportunities they didn't have before."
Reichman and State Rep. Martin Graber (R-Fort Madison) both voted in favor of the legislation. Graber wasn't able to return a call for comment after the Governor signed the legislation.
The legislature, which had failed to pass any of Reynolds' previous attempts at school voucher programs, this session created special committees to avoid the labored process of working through subcommittees and committees to move the bill to the floor quicker.
Slater said that was unprecedented and showed that the bill was more than fast-tracked.
"I was surprised that it went through this fast. If you look at the process, there are procedures in place when a bill moves through the House or Senate, and those procedures were not the same that other bills have had to follow in the past," Slater said.
But she was more concerned about potential future online schools popping up in rural areas that will take even more students out of the public school system.
"One of the things I talked to Jeff and Martin about was looking into the future. What I pointed out is that this is a guaranteed state funding stream. It's short-sighted to not think there will be entitles come into rural communities and to establish private schools for public school students to attend," Slater said.
No data was immediately available from either Fort Madison or Central Lee on the immediate impact of the new law. Slater said that is something the district will have to dig into because the number of students at private schools that live in the district hasn't been compiled yet.
"Until we get that number and do some forecasting, we don't have any numbers." she said.
Crozier was also disappointed in the process of getting to the new law and said it's hypocritical for the state to say it doesn't have money to fully fund public education through growth allowance each year, but then find hundreds of millions to put into these savings accounts.
"I think it's a sad day for the state of Iowa. A sad day for the legislative process," Crozier said.
"In order to get this passed, the Governor and House GOP had to change the rules for a how a law gets passed just for this specific bill. They refused to allow amendments and that shortened the debate. They shortened the time frame and that way the legislators could hide from their constituents and scheduled forums."
He said the state needed more legislators like former Representative Dave Heaton.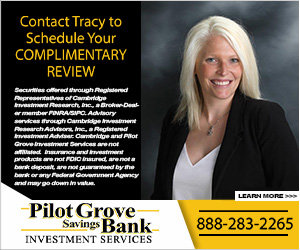 "Dave Heaton was a Republican and was an honorable man," Crozier said.
"He'd go into a hot forum where he knew he was going to get pushback and listen to people and, at the end of the day, he voted the way he wanted. We need more Dave Heaton's in the process."
Crozier also countered Governor Reynolds' position that the law allows districts to use categorical fund balances to increase teacher salaries. Crozier said that math doesn't pan out and pointed that out to both Reichman and Graber in an email outlining those fund balances at Central Lee.
"They're going to point out that schools can now use categorical balances for teacher salaries. That's garbage to expect schools to use one-time money to pay salaries," Crozier said.
"And we already have flexibility to do that. We can give compensation bonuses. It does not help grow salaries over the next 10 years. It might give them a one-time bonus, which we've done before, and it's a great one-time bonus, but it's not sustainable in the form of a raise."
He said using those fund balances to help give raises means that funding must be present next year or the district has to cut into other programming.
Slater said she sees no way that the public system will benefit from the new law.
"There will be guidance and steps written to implement the law. But unless there are things put in there specifically to benefit public schools, looking at the finances - I don't see this benefiting public schools," Slater said.
"This is $900 million (over four years) that will support private school vouchers. Why does it have to be at that level? If there is funding to help students, why isn't more coming our way?" she asked.
Slater said the goal is providing the best education for area students, but through this law, the legislature is sowing seeds of mistrust.
"Any system has that as their number one goal and that's our goal. But to hear conversations about providing money for students to leave public schools – that's a statement of mistrust of public schools," she said.
"Even the shear conversation erodes the trust of what we do in public school systems. We open our curriculum, open meetings, all those pieces to provide high level learning for kids and how do you remain competitive when your competitor doesn't have to follow the same rules?"
"We will continue to do what's best for the students that come to our district. Regardless of what's out there. But when the state doesn't put resources behind us, it makes that conversation very difficult."
Reichman said the state has to get back to the basics of education and focusing on reading, writing, and math. He said the state has slipped to 24th in the nation in educational rankings.
"I remember taking the ITBS tests and other states did, too, because we were number one in the country. We've got to take that back. I'm not sure where we fell off, but we're headed in the wrong direction," he said.
"It could be the vocational influence, which is good for filling open jobs, but we have to create more opportunities for all our students."
Reynolds said public schools are the foundation of the state's education system, but they are not the only choice.
"Public schools are the foundation of our education system and for most families they will continue to be the option of choice, but they aren't the only choice," Governor Reynolds stated.
"For some families, a different path may be better for their children. With this bill, every child in Iowa, regardless of zip code or income, will have access to the school best suited for them."