BY CHUCK VANDENBERG
PCC EDITOR
FORT MADISON - Lee County's committee overseeing the $6.5 million in American Rescue Plan Act stimulus funds, has all but earmarked $2 million of the funds to a new Lee County Health Department.
At Monday's regular Board of Supervisors meeting, Supervisor Garry Seyb, Jr. said the committee has earmarked $2 million of the funds to build the new building.
The county is currently leasing space from the state at the former Iowa State Penitentiary's John Bennett Center at cost of about $84,000 per year.
In 2016 the county drew up plans to build a 12,000 square foot facility that was being proposed for land the county owned in Montrose near the current Lee County Sheriff's office and Southeast Iowa Juvenile Detention Center. Those plans carried a cost of $2.6 million.
The county is also investigating several grants to help offset some of the costs including a possible state Community Development Block Grant, as well as possibly bonding up to $750,000 that could be paid back with lease savings.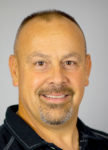 'We did discuss at the ARPA meeting building the health department building. Right now with the county piece we're looking at tentatively earmarking $2 million of that as a starting point anyway. That's to let the board know where we're at," Seyb said.
The committee is looking at space, drawings, and location and what that will look like for the health department. The committee is also looking at adding space for Lee County EMS Ambulance's Fort Madison bays.
"Short of broadband at $1.9 million, this will be the largest commitment of monies out of the ARPA providing it makes it through committee. That's what were focused on right now," he said.
Seby said the state is not putting a lot of maintenance into that building and it's incumbent upon the county to look at that money for the next big thing to get done.
Des Moines County is also moving forward with plans for a new health department building using its ARPA funds.
He said the committee is also looking at tourism projects and child care projects, but said the committee will be developing a clear plan on the direction the health department is going, but also with respect to child care.
He said the county has applied for a grant on behalf of the county's Empowering Families grant as part of the state's Child Care Challenge grant program to see where the county is at with child care.
"We put in a for a grant recently that will hopefully help define where the county is with respect to child care issues," Seyb said.
He said Keokuk and Fort Madison school officials are also applying for what are called BELIEF grants as part of state funding initiatives to look at child care options. Seyb said those grants will also provide some direction for child care providers and schools in the area.
"Those will be three studies looking at child care in Lee County. So as far as the committee, we're kind of at a wait-and-see in the committee to see what those studies come back with so we can really focus those funds that have been set aside to do the best work we can," he said.
County projects have been allocated 42% of the county's $6.5 million, while child care projects are getting 10% of $650,000. Tourism, Housing, and broadband efforts are also part of the stimulus recommendations.
The committee has already allocated $1.9 million to the Southeast Iowa Regional and Economic Port Authority as a matching grant to trigger a $5.5 million broadband project through Danville Telecom in Lee County.