DES MOINES – Ike Thacher is about as humble as they come.
The emotion he showed after knocking off Evan Franke of Muscatine in the Class 3A 195 lb. bracket at the IHSAA State Wrestling Tournament was more than you normally get from the Bloodhound.
Thacher and Franke squared off in 5th-round consolation wrestleback action Friday night at Wells Fargo Arena with the winner finishing, at worst, in 6th place.
The Hounds went a dismal 0-7 in Thursday wrestling with Thacher getting bumped from the championship bracket by Fort Dodge's DreShaun Ross in an 11-4 decision. Ross moved to the title match Saturday night and will be the favorite according to his No. 3 seed.
Thacher said he put Thursday out of his mind.
"There's nothing I could do about yesterday. I gave it my all and I lost," he said.
"I just knew I had to do the best I could today and try to come back."
He said having the whole team go winless on Thursday was a sore spot, but it wouldn't derail him.
"I felt bad for us. It sucks, but it's in the past."
That's been Thacher's approach to the season. Move forward. Something that wasn't lost on Head Coach Ryan Smith after Thacher's second win Friday night.
"I don't know that (Thursday) was extra motivation for him. That's what makes him successful. He just goes out and takes care of his own business," Smith said.
"He doesn't get too high or too low. That's probably the most emotion we've seen out of him."
Against Franke, the junior Muskie had a hold of Thacher's leg on a shot early off the whistle, but Thacher was able to spin around on the mat and finally get out of the hold. It was the second time that day that Thacher was able to get out of a leg hold and earn control points.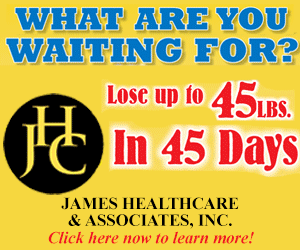 "He's got good offense," Smith said. "But he's really hard to score on. He's tricky when people have a hold of his legs. He just finds ways out of it."
Thacher was able to get the control points and then got 3 points for a nearfall when he was able to get Franke turned over. Thacher would leverage Franke's arms under him and a leg over his face to force his shoulders to the mat at 1:29 in the first period for the win.
Smith and assistant coach Luke Rickelman congratulated him after the match, but Thacher already had his sights set on third place, the best possible finish from the consolation bracket.
The worst he could do is 6th place. He will wrestle twice on Saturday morning.
Consolation semifinals and finals all take place starting at 9 a.m. Thacher is set to take on No. 1 seed McCrae Hagarty of Waverly-Shell Rock. Hagarty was a lineback and running back on the Go-Hawks' football team that eliminated the Hounds last fall.
Hagarty lost to Ames freshman Danarii Mickel in a medical forfeit. Hagarty was already wrestling in a shoulder harness, but then caught his thumb on Mickel's head gear and went down. Mickel and Hagarty were tied at one and went into overtime where Hagarty succumbed to injury at the 7:40 mark.
Thacher is set to take on Hagarty with the winner moving to the 3rd place match. It's not known yet whether Hagarty will default out of the match.
"I saw that Hagarty said he was done coming off and I told myself I had to have this match. There was nothing in my mind telling me I wasn't going to win that match," Thacher said of the Franke win.
"He's doing great things and is fun to watch," Smith said. "He's a solid kid and he does what he does well."
Thacher's first match of the night Friday against Johnston's Kolby Gibbons was fairly uneventful. Gibbons also got Thacher's leg in the first round, but the Hound again kept action moving in a circle until he could stretch the hold and then slide out of it to get two control points.
Thacher rode Gibbons for most of the rest of the match and scored a 3-point nearfall in the second period to create a 5-0 lead that would hold up for the match.
"I felt like he wasn't doing much on the bottom and I tried to get a turn. He was just sitting there," Thacher said.
"I'm planning on getting third. I'm just gonna go out and do the best I can."