Transparency is the cornerstone of trust and accountability. That's why I've worked hard to maintain a high standard of transparency as your senator, including by holding meetings in all 99 counties ever year and through weekly calls with Iowa reporters. During my town halls and press calls, constituents and reporters are welcome to ask me questions on any subject.
I hold government agencies, corporations and other entities to the same high standard that I set for myself – working hard on legislation that holds them accountable and ensures they're being open and honest with the American people. Recently, I've led proposals that seek to cultivate transparency in the cattle and pharmaceutical industries. My goal is to shine a light on undisclosed practices that drive up costs for consumers, and in the cattle industry, practices that drive down revenue for independent cattle producers.
For years, I've been fighting to enhance transparency to improve cattle markets for independent cattle feeders. It's been a long haul, but as a lifelong farmer and member of the Senate Agriculture Committee, I never stopped listening to Iowa cattle feeders and kept championing their livelihoods in Congress, working with my colleagues to advance this much-needed legislation. At the end of June, the Agriculture Committee voted to advance the Cattle Price Discovery and Transparency Act, a bipartisan proposal I'm leading alongside Senators Fischer of Nebraska, Tester of Montana and Wyden of Oregon.
Currently, four big meat packers control more than 80 percent of the market. These packers often enter into hidden contracts with large cattle feedlots, making it difficult for smaller, independent producers to get a fair shake or even identify a fair price in the market – all while making it easier for packers to increase their profits. For example, while independent cattle producers have seen market prices fall or remain stagnant, Tyson Foods – one of the big four meat packers – reported that they raised prices for beef 23.8 percent during the first three months of this year. JBS, another one of the big four meat packers, recently settled a $52 million beef price-fixing lawsuit.
Our legislation seeks to improve transparency among meat packers who purchase livestock directly from independent producers by bolstering the negotiated cash market. Specifically, it requires the U.S. Department of Agriculture (USDA) to establish a mandatory minimum amount of purchases through an approved and transparent pricing structure for large meat packers, increasing competition in the cattle marketplace. Additionally, the bill would create a public contract library to disclose how contracts between feeders and packers are structured. Now that our legislation to boost transparency has passed the Agriculture Committee, Iowa producers are one step closer to being on a level playing field so they can receive a fair price for their cattle and increase their bottom lines.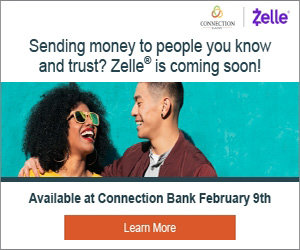 As I travel the state holding my 99 county meetings, Iowans consistently tell me they are concerned with soaring prices – including the skyrocketing cost of prescription drugs. I've continued working on my bipartisan Prescription Drug Pricing Reduction Act, which successfully passed the Finance Committee when I was chairman. Unfortunately, Majority Leader Schumer won't bring it up for a vote, even though it would easily pass the Senate – but that hasn't stopped me from trying to find other ways to help bring down the cost of medication.
I recently joined Senator Cantwell of Washington to introduce the Pharmacy Benefit Manager (PBM) Transparency Act. Once again, our bill tackles the issue of transparency, but this one focuses on the drug industry's middlemen: PBMs. Today, three PBMs control nearly 80 percent of the prescription drug market, and they get away with operating in the shadows. They make decisions that are often unknown to consumers, pharmacies and regulators – increasing their profits while driving up costs for consumers and taxpayers in the process. Our bill, which successfully passed the Commerce Committee with bipartisan support, would direct the FTC to hold PBMs accountable for unfair and deceptive practices by banning manipulative pricing schemes.
Improving transparency and accountability among PBMs is a critical step in my ongoing bipartisan effort to lower prescription drug costs. I've also successfully pressed the Federal Trade Commission (FTC) to investigate the impact PBMs have on the affordability of medicine. The agency recently announced it's opening an inquiry, which will tackle the current opaque structure of the industry. This will help bring additional transparency that is desperately needed in the pharmaceutical industry.
From low prices for Iowa cattle feeders to high costs at the pharmacy counter, improving transparency can help solve serious issues hurting Iowans' pocketbooks today. While we've made significant progress in recent weeks, I'll continue fighting for transparency by working tirelessly to get my bills on the president's desk and signed into law.
Sen. Chuck Grassley is the senior senator from Iowa and this editorial is run with permission from his office.