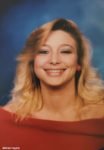 Melinda "Mindy" Sue Hagerty, 57, of Keokuk, IA died Monday, April 18, 2022 died at her home.
She was born May 1, 1964 in Iowa City, IA the daughter of Gary E. and Janet Smith Hagerty and was raised by her mother and step-father, James W. Ayers. 
Mindy graduated from Keokuk High School with the class of 1982.  She then attended International Air Academy and trained as a stewardess. 
She had been employed at Methode Electronics in Carthage, IL and later at Keokuk Area Hospital. 
Mindy enjoyed geode hunting with her friends, watching hummingbirds, and rock and roll music.  She loved water and found peace and serenity in the ocean.  Mindy was the happiest when she was spending time with her grandchildren.
She is survived by one daughter, Ciara Cassidy Keller of Keokuk, her mother, Janet Ayers of Keokuk and Nicole Keller and Jeff Keller both of Minnesota, who she thought  of as her own children, two grandsons, Mason Flatten and Phoenix Flatten and her partner, Jeff Keller of Keokuk.  She is also survived by four half-sisters, Darsi Hodgkin, Jan Sheppard, Jackie Hagerty and Joann Locker, one brother, Mike Ayers (Lori) of Memphis, MO, aunt, Judith Davis, several nieces, nephews and cousins and her dog, Max.
She was preceded in death by her father, Gary, one son, Taylor James Keller in 1993, step-father, James and her grandparents, her aunt and uncle, Joyce and Allen Matous, and her best friend, Becky Davis.
A memorial service will be held at 2:00 p.m., Thursday, at the Vigen Memorial Home in Keokuk, IA with Suzy Glasscock officiating.  Burial will be in the Oakwood Cemetery in Hamilton, IL.
Visitation will be held prior to the service from 12 noon-2:00 p.m., Thursday at the funeral home with family meeting with friends at that time.
Memorials may be made to St. Jude Children's Hospital.
Online condolences may be sent to the family at www.vigenmemorialhome.com.