I like chess.
You have to get your butt kicked before you get any good, and it helps define your ability to see the whole board.
I've been naive a good portion of my life. Always wanting to be everyone's friend and the class clown tends to make you turn a blind eye in an end game of being liked by everyone. That was me in high school.
It's also important for journalists to be able to see the whole board. We don't always catch everything, or see what's coming down the road, but the longer we do this, the more savvy we get.
I got played Wednesday.
I let it happen. Not sure what I could've done differently than ask directly if city officials were closing the Old Fort. I saw a post on "Our Old Fort Madison" Facebook page and immediately reached out to Fort Madison Mayor Matt Mohrfeld.
This is 18 hours after I asked him what was going on with the Fort following Tuesday's City Council meeting.
At that time the Mayor told me that nothing was off the table, but nothing had been decided yet.
It was a perfectly legitimate response. I included it in my article on the City Council meeting.
Upon seeing the Facebook post Wednesday, I reached out to the Mayor again at about 1 p.m., and I got the same line sprinkled with his frustration that people weren't following proper protocols in city messaging.
I then drove over to City Hall where David Varley followed the company line while sitting next to me in the lobby. He said that no decision had been made, but there were options on the table and the council would have to make some decisions.
Former Fort Madison City Councilman Tom Schulz told me later that evening that a decision had been made at 8:30 a.m. Wednesday morning to close the Fort - four full hours before I reached out to the mayor and City Manager for information on the closure.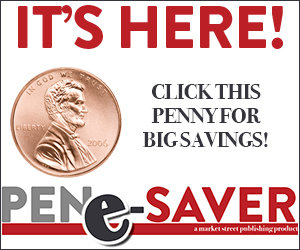 City Councilman Rusty Andrews confirmed that meeting via text on Wednesday evening.
Schulz and Andrews both said everyone was asked not to comment on the closure until the city could issue a formal release. Varley told me at 2 the release was coming later Wednesday or Thursday morning.
It came out two hours later. But the council wasn't convened in that time frame, so the council didn't make a decision in that time frame. Clearly the decision had already been made.
I'll say here that I've carried the water for the city on many issues because I believe that progress right now is mandatory. And the Mayor, City Manager, and City Council have ushered in that progress.
There was a Beside the Point that said get on board or get out of the way. Welp, help us stay on board.
Some of this progress has been forced, but some of it has to be. You will never, ever, ever get everyone on board with every project. It just won't happen. So we have to look at progress in the best light possible. At Pen City Current we do that - always.
The Mayor has a vision to clean up Fort Madison, bring people to the community, all while creating a safer community and re-establishing tourism. He's done that with the support of the Council and it's an elected council. We are a democratic Republic, so our voices are carried by those we elect - whether we like it day in or day out - or not. The whip comes at the ballot box.
But a critical part of that process is an informed media. We have two and somedays three or four media outlets in this community. It's our job to ask those questions and, in doing so, we expect forthcoming, accurate answers from the people we elect, and people whose salaries are paid by the citizenry.
This isn't sour grapes. It's not. If we have information about a topic and we call to get information on that topic it's expected we get treated in good faith and with respect.
I feel that was abandoned on Wednesday. Maybe that was the intention, maybe it wasn't. Maybe it's all part of a plan to ratchet up emotion about the Fort to get people on board with ponying up to save it...
That's all conjecture for sure, but without an accurate and good faith discussion on the topic, what else are we left with? With it looking like the Fort will be dismantled now - I guess this discussion could really be Beside the Point.
Chuck Vandenberg is co-owner and editor of Pen City Current and can be reached at charles.v@pencitycurrent.com.