Firefighters rescue three cats from fire that started in chimney
BY CHUCK VANDENBERG
PCC EDITOR
FORT MADISON - A fire that started as a result of a wood burning stove in a home in the 1600 block of Avenue L, has resulted in the home possibly being destroyed.
Firefighters were called to 1635 Avenue L at about 11:15 a.m. Wednesday for a home on fire. Initial reports were that two residents were trapped in the home.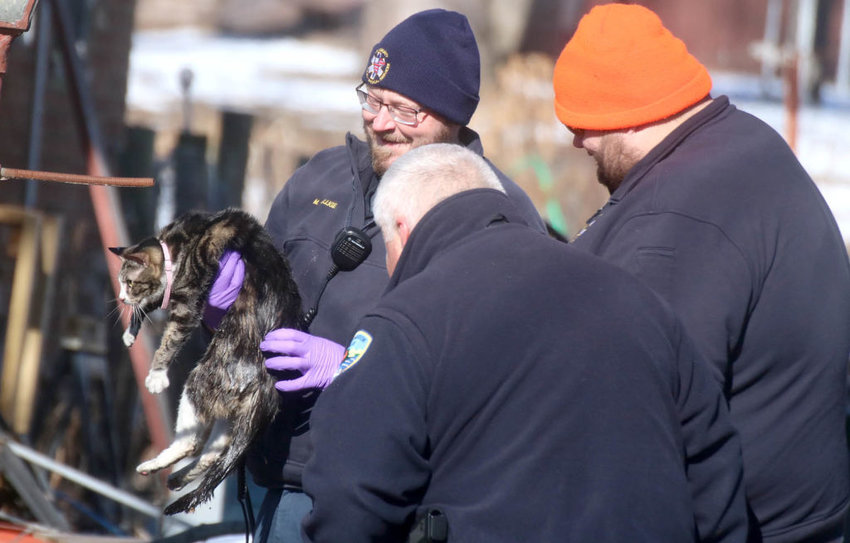 However, according to Fort Madison Fire Chief Joey Herren, the two had gotten out of the structure before firefighters arrived on scene.
Herren said the fire started somewhere in the chimney from a fire burning in a wood burner in the living room.
"There was some issue in the chimney and it started in that area and then got outside of the chimney and onto the outside of the building on the second floor," Herren said.
"I thought it was going to get away from us for a bit. We couldn't get the aerial ladder to it because of all the wires and trees in the way."
Firefighters initially fought the fire from the outside, blasting foam and water into the second story window and then ventilated the first floor to allow crews to get into a second floor bedroom.
Herren said the fire got up into the attic and damaged the roof and the west side of the home.
According to Beacon Schneider, the home is listed as being owned by Danny and Linda Reiter. The building was valued at $10,560. Herren said the building was uninsured because of the wood burning stove.
"I would assume without it being insured and the damage that was done that it probably can't be salvaged," Herren said.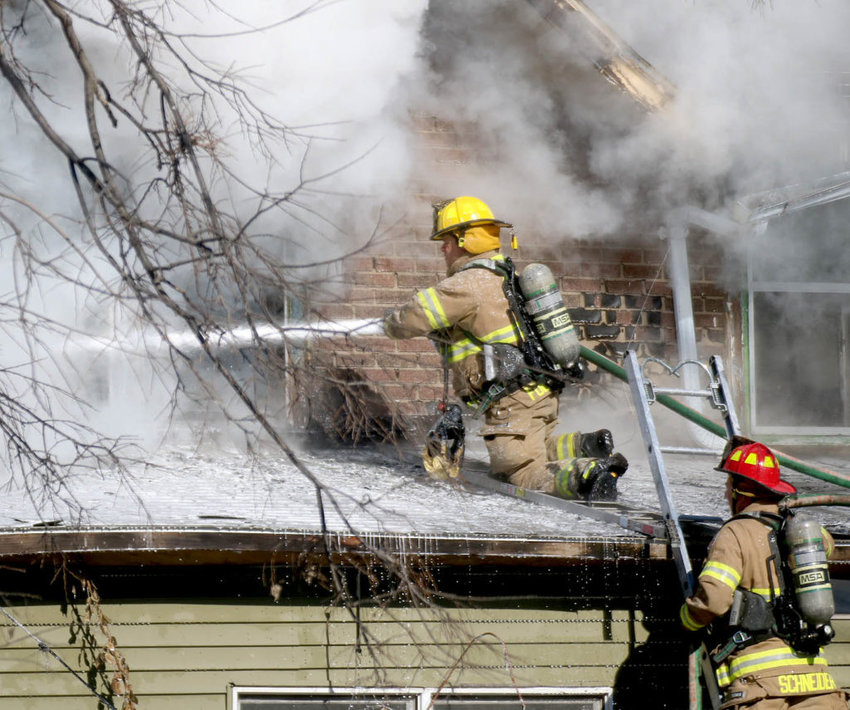 Herren also said the fire call was different logistically because responding firefighters on staff were all at different locations around the city and everyone arrived at different times.
LeeComm did issue an all-shift call for the fire, which is typical in structure fires to make sure extra staff is on hand to fight the fire, as well as to respond to other calls that may come in at the same time.
Lee County EMS, Fort Madison Police Department, and Alliant Energy were also on the scene to assist.
No one was injured in the fire, but firefighters were able to rescue three cats from the structure. All three survived.
"They were a little mad, but they all survived," Herren said.