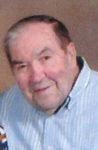 Lyle T. Haigh, 89, of West Point, Iowa, passed away at 4:39 p.m. Sunday, January 30, 2022, at Southeast Iowa Regional Medical Center in Fort Madison, Iowa.
He was born on April 3, 1932, in Alma, Wisconsin, the son of Oscar and Clara (Bohlinger) Haigh. On July 5, 1958, he married Elaine Thompson at Saint Lawrence Catholic Church in Alma, Wisconsin.
He is survived by his wife: Elaine; two sons: Norman (Kim) Haigh of Burlington, Iowa, Steven (Jill) Haigh of Ottumwa, Iowa; one daughter: Clarice (Mike) Hutchens of Ballwin, Missouri; nine grandchildren, five great grandchild and twins on the way. Also surviving are two sister in-laws: Kay Haigh and Joyce Haigh.
He was preceded in death by his parents, twin sons: Thomas and George, one daughter: Sharon, four sisters, and three brothers.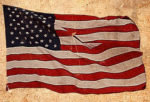 Lyle was a 1951 graduate of Alma High School. He served in the United States Navy during the Korean War. In 1983 he retired from Armour Dial after 30 years of service. He was a member of Saint James Catholic Church, Houghton Knights of Columbus and a past member of the Prairie Hunters Club. Lyle enjoyed going to auctions, deer hunting, birds, cats and dogs. He and Elaine supplied the cranberries for the God's Acre Sale for many years. Together they had a cabin along the Mississippi River in Wisconsin where they spent a lot of time boating, fishing and visiting friends and family. He enjoyed traveling visiting family and friends that he loved.
Friends may call after 12:00 p.m. Friday, January 4, 2022, at Schmitz Funeral Home West Point, where the family will receive friends from 3:00 p.m. to 5:00 p.m. A Knights of Columbus rosary will be recited at  3:30 p.m. and a wake service will be held at 5:00 p.m.
A Mass of Christian burial will be held at 10:30 a.m. Saturday, January 5, 2022 at St. James Catholic Church in St. Paul with Father Dan Dorau as celebrant.
Burial will be at St. James Cemetery in St. Paul, Iowa.
There will be a flag presentation by Holtz-Geers American Legion Post #668.
A memorial has been established in his memory to St. James Catholic Church or to Holy Trinity Catholic Schools.
Online condolences may be made to the family at www.schmitzfuneralhomes.com Schmitz Funeral Home of West Point is assisting the family with arrangements.